Food
3 Healthy Summer Family Smoothie Recipes and Ideas…
There's nothing like a refreshing summer smoothie to hit the spot and cool you down. There are so many different recipes out there that I love to experiment with for myself and my family. It's definitely a fun way to get some fruits and veggies into the system without a big fuss. I especially love it for my daughters as I can hide some leafy greens and plant-based proteins in there which feels good to know they have some good nutrients and healthy fats fueling their body's for the day.
I thought I'd run through a few of my family's favorites starting with my morning protein smoothie that I always get asked about when I post it on my IG stories.
Chocolate Protein Berry Delight
I love to get my workouts in and done first thing in the mornings. After my workout I'm starving, and this smoothie holds me over till lunch!
Note: I freeze all my ingredients, so my smoothie is extra cold.
Here's what you'll need…
¼ banana
Handful of blueberries
Handful of raspberries
3-4 strawberries
A small handful of spinach
1 date for sweetness
2 scoops of chocolate protein powder Vibrant Health. This is so far the ONLY plant-based protein powder I like. It's rich in vitamins, minerals, antioxidants and has 25 billion probiotics per serving. It also doesn't have that weird sweetener aftertaste I can't stand. Side note: If you don't like chocolate it does come in vanilla.
Collagen peptides by Vital Proteins
Teaspoon of chia seed
Teaspoon of whole flax seed
Teaspoon of cacao nibs
Hemp milk or almond milk
Some of my favorite kid-friendly smoothies have come from Catherine McCord of Weelicious . You might be familiar with her book called Smoothie Project which has some of the best family friendly smoothie recipes in their even for your pickiest! I know because I have one of those!
Here's my daughter's favorite…
Chocolate Peanut Butter Smoothie
1 banana, frozen in chunks
2 tablespoons unsweetened cocoa powder
2 tablespoons peanut butter
1/4 cup frozen cauliflower
1 tablespoon hemp seeds
1 date
1 1/2 cups milk of choice
handful ice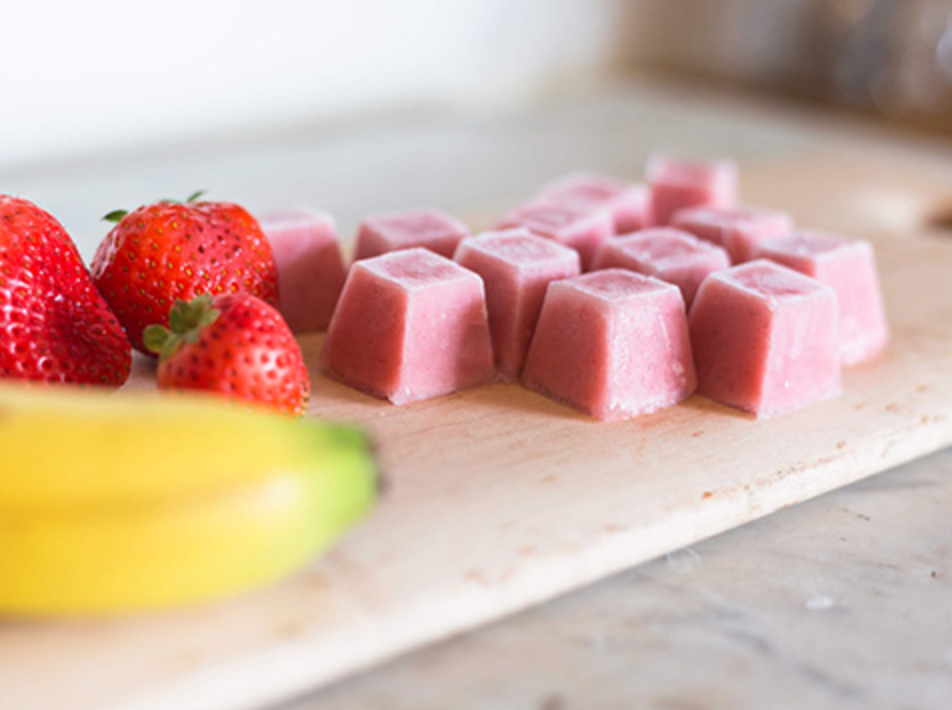 Bumpin Blends
This is a new company I discovered and it has made my smoothie making life effortless! Have you heard of smoothie cubes? I hadn't either till BumpinBlends thankfully appeared on my radar. They deliver personalized organic smoothie cubes to your door. Simply pop them into your blender, add your favorite milk of choice and blend. Yes, it's that easy. And they have 24 different smoothie cube flavors to try. I personally loved Cookie Dough while my daughters enjoyed PB&J. I know this sounds very indulgent and it is in the best way. I love that their ingredients are 100% natural, no sugar added, dairy and gluten free. It's been a quick and easy save for me when life gets busy and they taste GREAT!
And here's another perk, if you use EMMA40 at checkout at BumpinBlends you'll receive $40 off any bundle over $100! That's a nice savings!
Hope you are enjoying your summer and cheers to good health!

recipesSmoothiesummertime