Food
A Healthy Halloween…
Halloween is a holiday deeply entrenched in sugary treat consumption. Easter is definitely right up there in the holiday sugar hall of fame, followed closely by Christmas. Now I'm not trying to be the Grinch that stole Halloween, but my eldest and sugar do.not.mix. Don't get me wrong, I am by no means a zero sugar tolerance Halloween extremist. I promise I'm not handing out toothbrushes as Halloween treats on my doorstep. I just believe in trying to practice moderation.
My goal with any candy laden holiday tradition is to keep the fun and ditch the sugar when I can. For example, take Easter, I fill the girls' baskets with fun toys, craft items and books rather than weighing down their baskets with chocolate eggs and Peeps (my husband's favorite.) Same goes for Christmas stockings and for Halloween, I try my best to take the same exact approach…Keep the fun, ditch the sugar.
Keep the fun, ditch the sugar...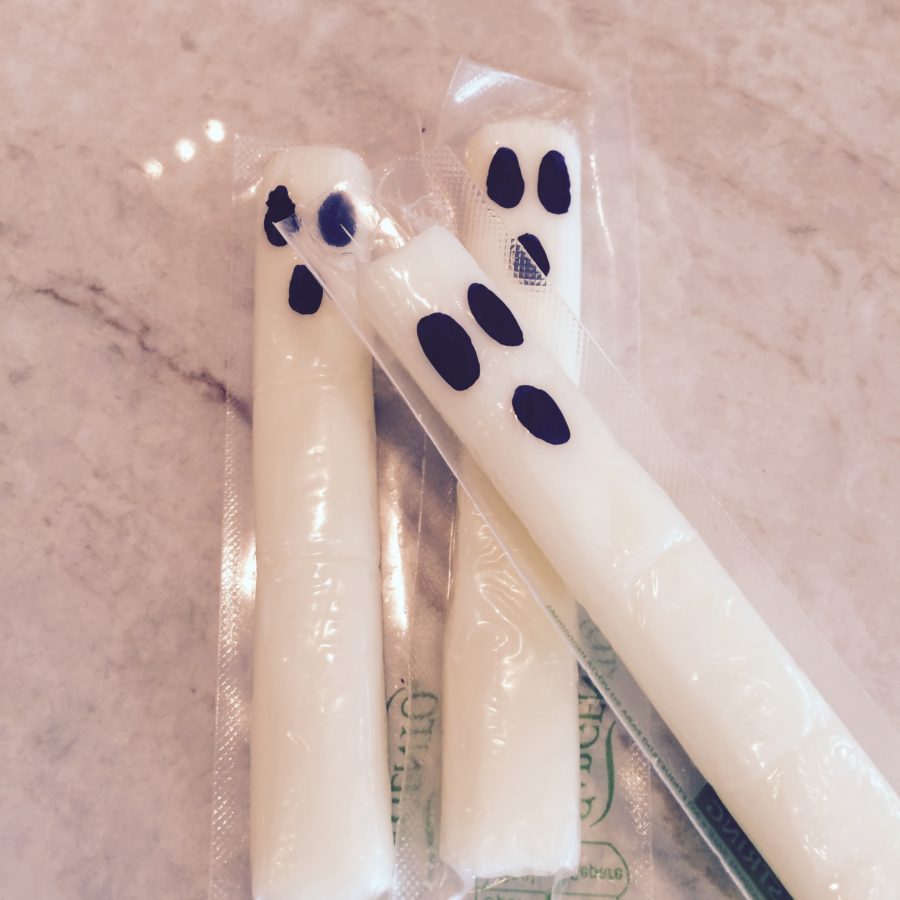 As you can see I added my pumpkin faces to the tangerines. Ghostly faces to the string cheese. So easy and my kids loved it. I'm a big fan of  Pinterest  as you've learned by now and I of course had to create a board on  Healthy Halloween treats . Because it is do-able and it's still fun. Take a look and tell me what you think!
Have you ever heard of the Switch Witch? She's a witch that comes to visit the day after Halloween and takes all the collected Trick or Treat candy and switches it out for a gift for your child. We are definitely getting a visit from that candy-switching witch!!
How do you handle Halloween at your house? Do you limit candy? What are some of your sweet treat swaps?
Emma xx
halloweenhealthy optionsKidssnacks