Food
An Apple A Day…
I hope everybody had a wonderful Thanksgiving. I don't know about you, but my pants feel a bit tighter today!! My goodness, it is so easy to over eat during the holiday season. It's nice to let the reigns done sometimes but overall I do really try to focus on balanced healthy eating at my house. Mabel is not a happy camper (nor are we) post sugar crash. Admittedly it is incredibly hard to enforce the healthy eating concept when holiday "cheer" AKA cookies, candy & sugar-spun everything is everywhere we look. How do we as parents carve out healthy eating opportunities in a sea of sugar? For me, I try to make sure that my kids eat healthy meals and snacks so that the candy option, is merely an occasional treat. Trust me, I know how hard it is to keep it healthy any time of year, let alone during the holidays. It is not just because there are so many sugar treats abound, it's also from how busy our schedules become during the holidays. Being prepared is probably most dieticians number one rule of healthy eating and it definitely applies here.
You couldn't ask for a more portable snack...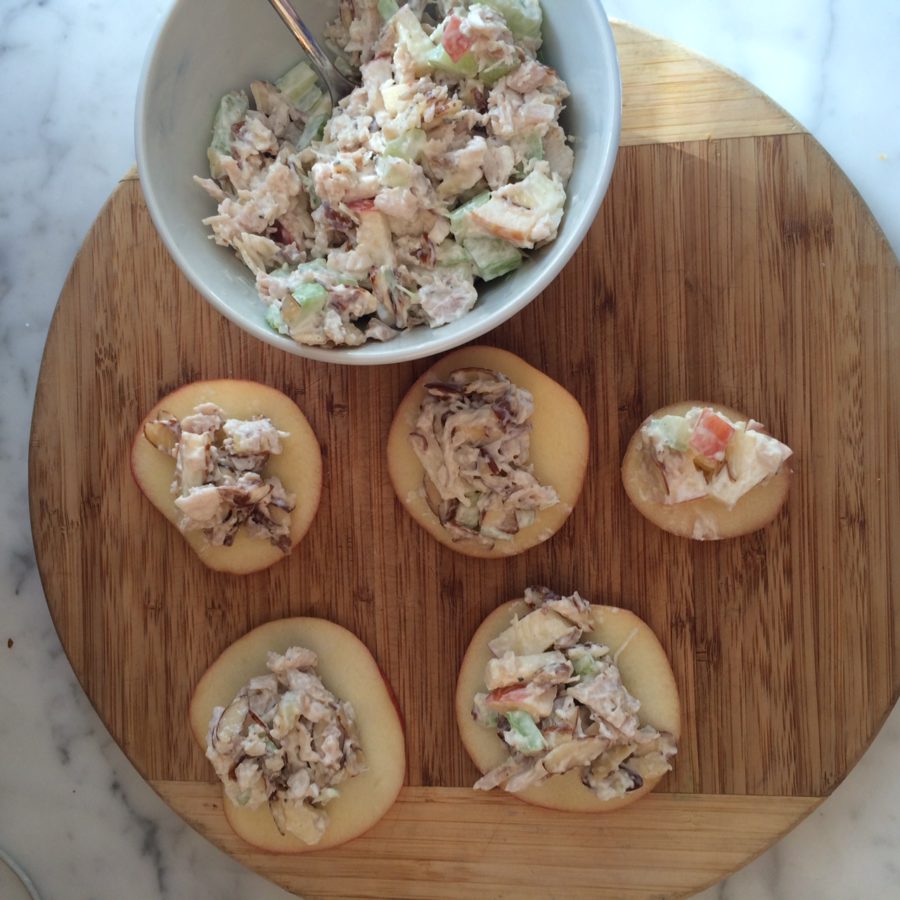 It doesn't have to be complicated, I've actually written a piece for mywebroom , talking about some of my favorite easy to make snacks. You would be surprised at how many healthy snacks are hidden in my purse for those food emergency situations. One of my favorite go-to snack staples are apples. You couldn't ask for a more portable snack! Apples are loaded with vitamins, minerals and healthy carbs to keep healthy minds fueled for school work and play. Apples have the same amount of dietary fiber as a bowl of bran cereal. Fiber helps boost energy and keeps your child feeling fuller longer. We had such a great time going apple picking this year. I love being able to continually share the farm to table  theme with my kids. Apple are so versatile, you can pair them with just about anything. I had already started an apple recipe board after our trip to the farm, but I added a ton of fun apple snacking options I think your kids will enjoy.
Thanksgiving leftovers already giving you a case of the blahs?? Try this snack "quickie" made from T-Day leftovers that will make your tummy smile. Perfect served on sliced apples, romaine spears, crackers or bread.
TURKEY (leftover) SALAD
2 cups leftover turkey
3 celery stalks
1 apple (cored)
¼ cup sliced almonds
3 Tablespoons Mayo
Salt & Pepper to taste
Place turkey, celery and apple in your food processor (each item separately) and pulse until chopped.  Place all items in bowl and add almonds and mayo. Stir until combined and add salt and pepper to taste. If you don't have a food processor, chop the above until small bite sized pieces. Toss together with mayo, almonds and S&P.
What are some of your go-to kid snacks?  How do you balance the influx of sugary treats during the holiday season?  I would LOVE to know!!
Emma xx

applefallfoodhealthrecipethanksgiving