Mamahood
Baby Shower Giveaway…Sakura Bloom…
I greatly appreciate all your comments, your sharing of love and support for my First Time Blog. And in honor of you, I'm thrilled to start my Baby Shower Giveaway. And I love that it's with Sakura Bloom.
Here's how to win:
Go to my Instagram  @emmahemingwillis and tag a friend in the comment section of the Giveaway Post
Make sure you and your friend are both following @lovesakurabloom and @emmahemingwillis on Instagram
You can enter as many times are you like, but please tag a different friend for each entry
You can both win your choice of sling from any of their current collections
Accepting entries till Friday, June 12th at 9pm EST and announcing the winner the following day, June 13th on my Instagram
In honor of you, I'm thrilled to start my Baby Shower Giveaway...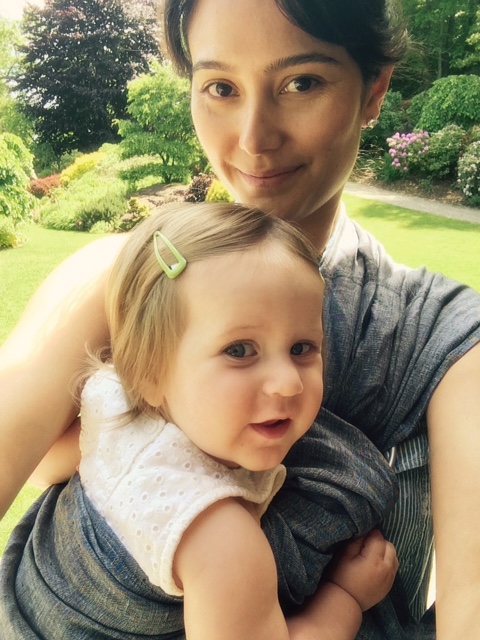 In a previous post I talked about my love of babywearing .  Sakura Bloom has really taken babywearing to another level for many reasons. I love that their slings are elegant and stylish, come in so many beautiful colors and soft fabrics. It's easy to fold to take along with you in your baby bag. Which is refreshing as I've been used to carrying around a carrier much bulkier! And I have to say that my one year old Evelyn, is really enjoying life on my hip. So not only is it comfortable and cozy for her but I was so surprised how comfortable and supported I felt while wearing her.
This is a must have of mine that you must have.
Good luck!
Emma xx
babywearinggiveawaySakura Bloom