Mamahood
International Babywearing Week…
I couldn't let this opportunity pass without reposting this for International BabyWearing Week. I have such fond memories of wearing both my babies. Luckily I'm still about to wear Evelyn. And here's a new update since this post was written.. With Evelyn being 17 months we are both really loving Sakura Blooms slings . She's happy to be on my hip and see what's happening in all directions! Happy Baby Wearing…..
I stopped breastfeeding Evelyn when she was 3.5 months. So I've had to find other ways to get my up close and personal time in with her especially now since she is on the move. Having breastfed Mabel till over the age of two and co-sleeping with her, I really got my fair share of that precious cuddle time in. That wasn't the route I was able to take with my second so I started to get serious about babywearing.
When Evelyn was a newborn I was introduced to the  Baby K'Tan , which I really loved. It helped with her reflux and settling her during the witching hour. Also, I could have two hands free and readily available for my then two year old. Now that Evelyn is older I've gone back to my old faithful. The Ergo . She faces inwards (belly to belly) and I get to kiss and snuggle her as much as I like even when I can tell she's getting a bit annoyed by it. I can't help myself! Don't you just want to eat them up?!
I think its trial and error when it comes to finding the one that works best for you...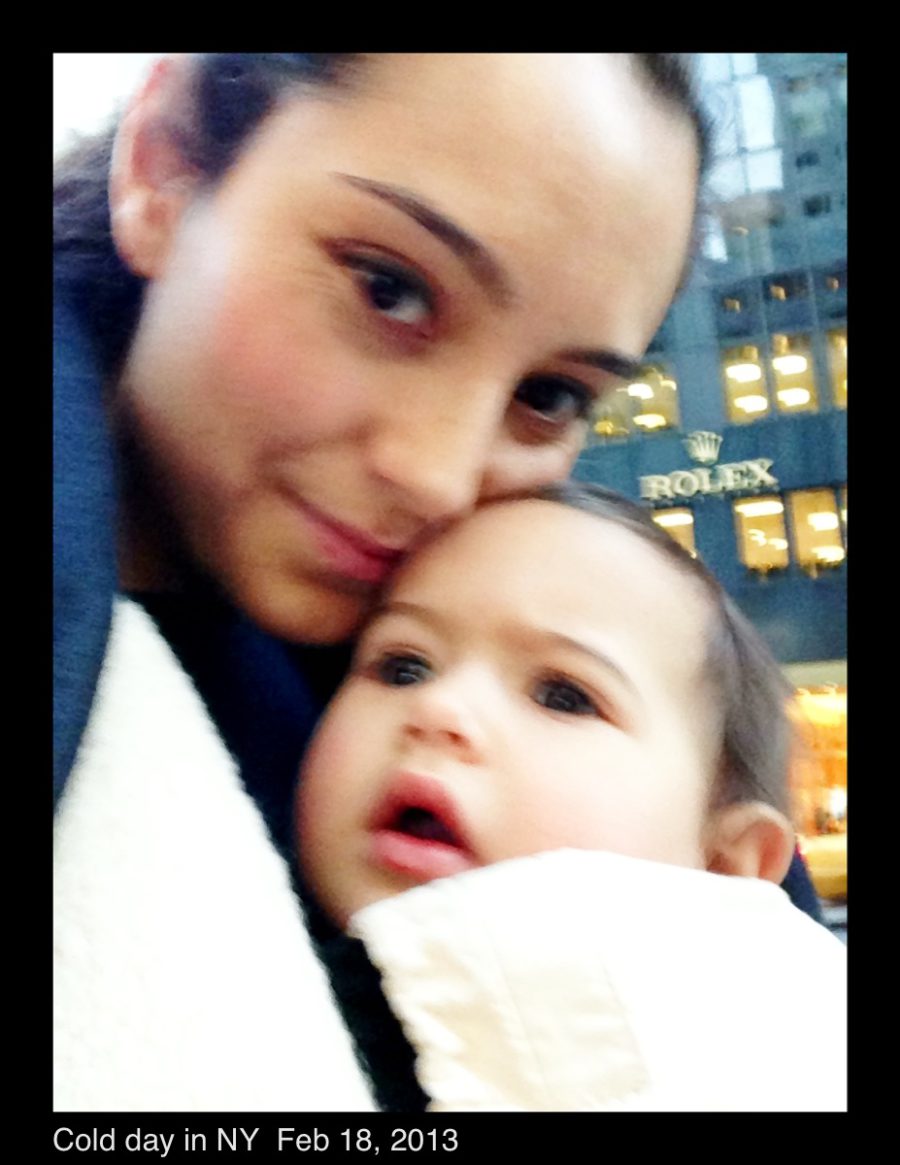 There are so many terrific baby carriers on the market these days. From Sakura Blooms ring slings to stretching wraps to Mei Tai's. I think its trial and error when it comes to finding the one that works best for you. But as our friend's grandmother said "There's a cup for every saucer."
Here's a site I found that gives plenty of information on babywearing and all the different types of carriers.
What is your favorite baby carrier? And for the mom's with busy babies how do you get your cuddle time in?
From my home to yours,
Emma xx
babywearinggift guidemust-havesshopstyle