Beauty
Coconut Oil Body Butter…
Some of you may know that I'm quite the coconut oil aficionado . I think coconut oil is pretty close to magic and can soothe ailments all over. Literally from our heads (scalp & hair) to our toes. It can even soothe your soul after a long day…Check out my wind down bath recipe ! I've even had great success with treating Mabel's  Keratosis Polaris  with some coconut oil love. A couple of weeks ago we tackled winter skincare for kids  but now I want to share one of the yummiest natural options for skin saving all year-round! Coconut oil is perfect as a skin moisturizer and even has a natural SPF of 4. Coconut oil's fatty acids help your skin retain moisture. These same fatty acids also have strong disinfectant and antimicrobial properties. I'm telling you, coconut oil is magic!
Today's recipe is super easy (my favorite type) and if you make a larger batch, you could handle any last minute holiday gifts for the spa or product junkies in your life. I mean, who wouldn't want to receive a gift of luxurious body butter? Which will only cost you a few dollars considering the high prices of similar products on the market.
You can absolutely use coconut oil straight from the jar. However, in the winter, coconut oil can be a bit harder to dig into. My super quick solution… whip that bad boy into shape. By using your mixer  you can make a heavenly whipped body butter.
I want to share one of the yummiest natural options for skin saving all year-round...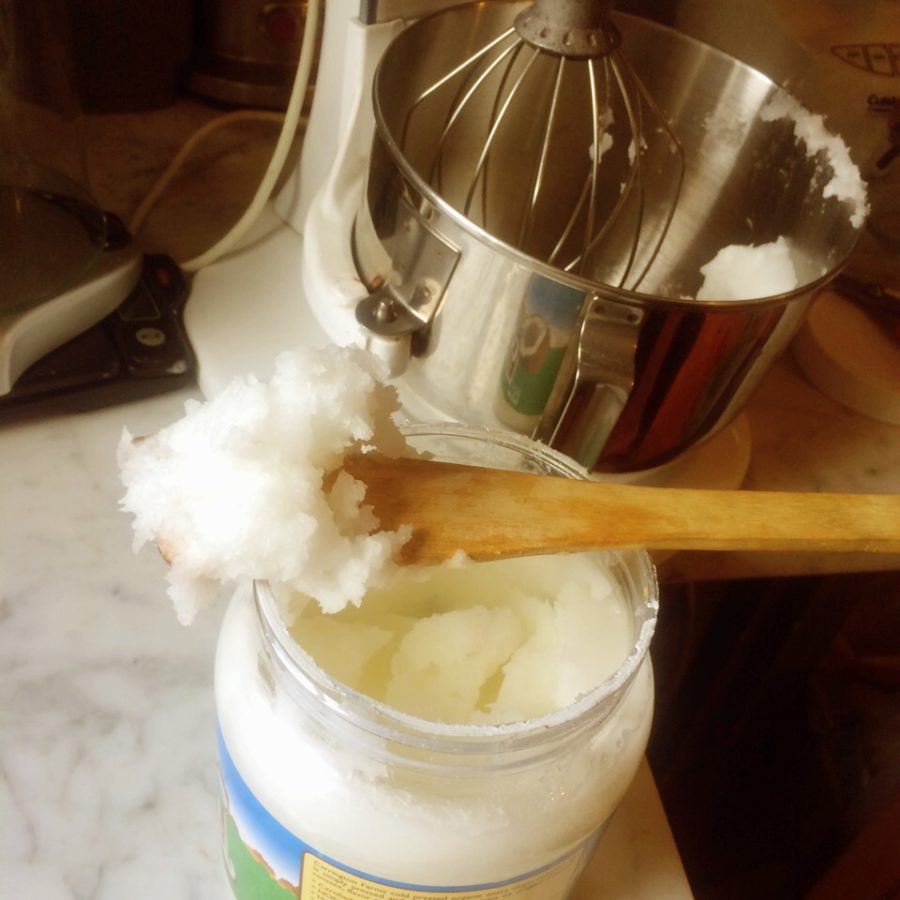 Coconut Body Butter
2 cups of coconut oil
**OPTIONAL** a few drops of essential oils, like Bergamot and lavender 
Place in your mixer on high for about 5-8 minutes. Mix until you get a light & airy consistency.
Place in a lidded jar and you are good to go. I like these ½ liter glass weck jars but you can easily use just about anything including wide mouth mason jars. The most important thing is that you make sure you can get your hand in there before you fill it up.
Do you have any favorite ways you like to use coconut oil? I have many other coco-centric tricks up my sleeve. Stay tuned for more…
Happy Christmas Eve and the merriest of holiday wishes from my family to yours!!

beautybodycoconutcoconut oilDiyorganic