Beauty
Coconut Oil Hair Mask…
My hair runs on the dryer side. It's thick, wavy and I battle frizz—especially in the summer months! I tend to get a blowout once a week, which keeps my hair manageable and easy to deal with. But styling does take an added toll on my hair especially since my hair is already dry. I used to use all different types of hair masks, which were fine but I went back to my favorite multi-faceted beauty product, coconut oil .
Here I go again with another use for coconut oil. I love the stuff if you haven't caught on to that yet 😉 —I think it's a miracle oil and should be called exactly that. This hair mask is so simple and really nourishes my hair and even helps battle my frizz!
Here's what I do…
I brush my hair out and divide into sections. You can do this on wet or dry hair. I tend to do it while my hair is dry. Starting 2 inches away from my roots, I work the oil down to the ends. I don't apply the coconut oil to my scalp because even though my hair is dry my roots tend to be oily, something that happened to my hair after my pregnancies. Once applied, I do a little French twist and clip my hair up and put a shower cap on to keep in some warmth.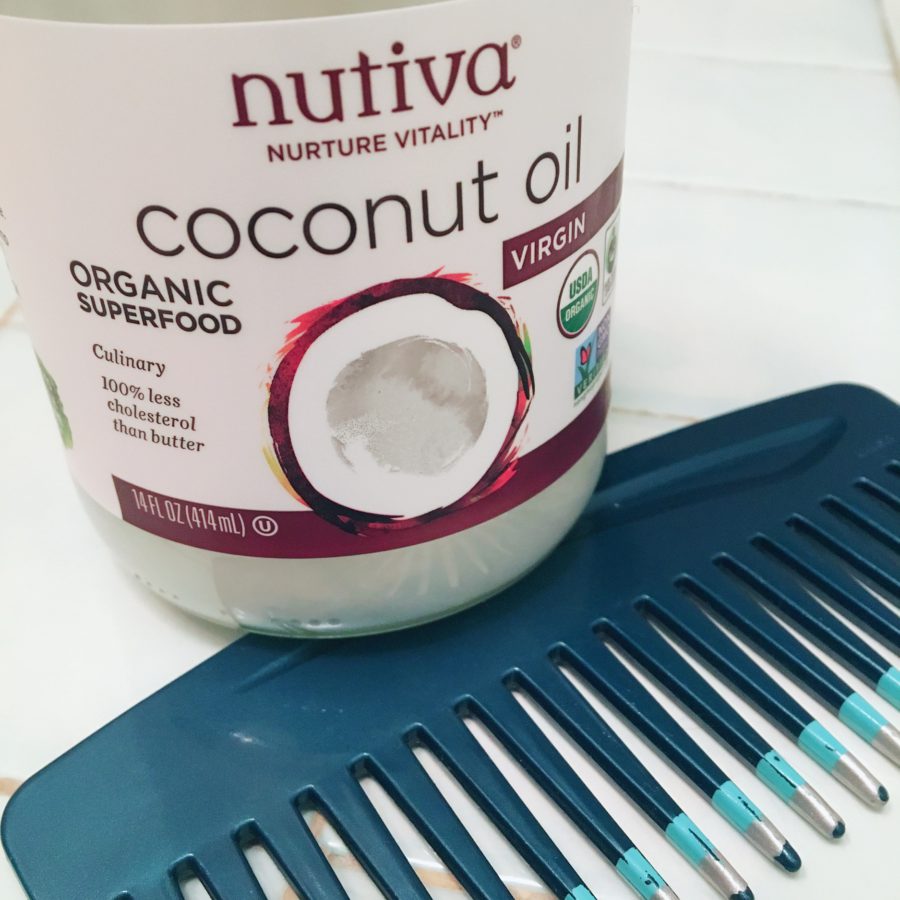 I think it's a miracle oil and should be called exactly that...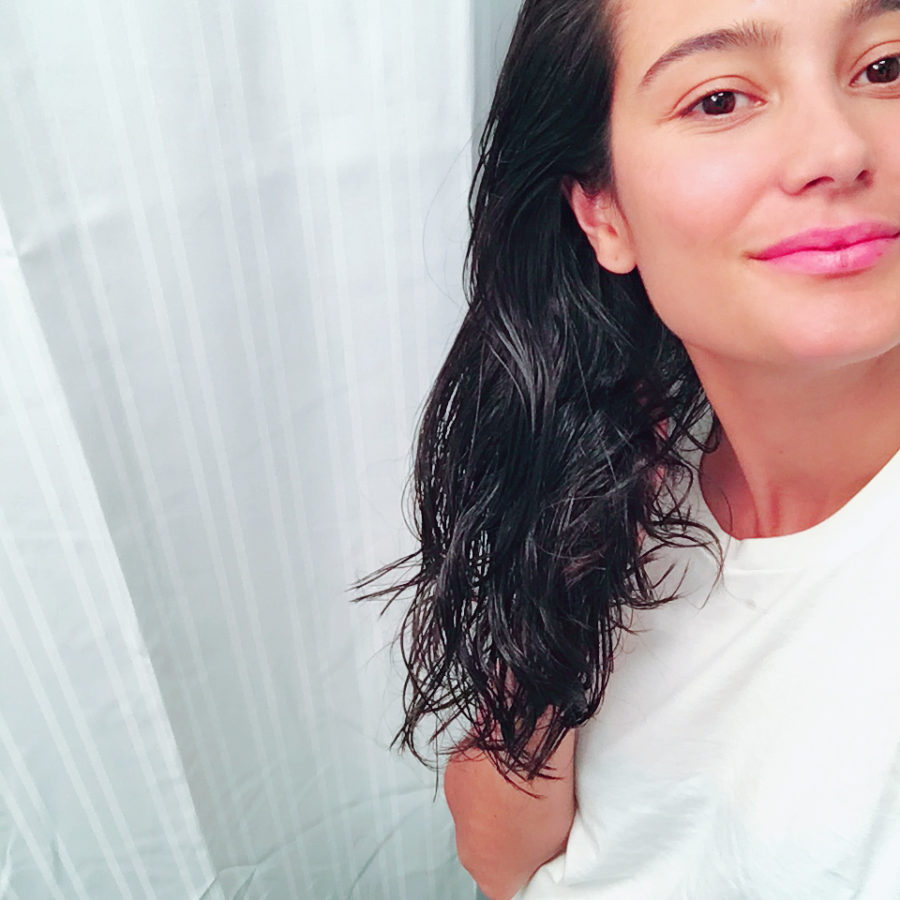 If I'm really feeling like my hair needs some extra love, I soak a hand towel in hot water, ring it out and place it around my head like a turban. Heat is great for opening the cuticle of the hair so the oil can really penetrate. After 30-60 minutes, I get ready to wash it out. Here's the trick, something which I learned from my modeling days. Apply the shampoo onto your hair before you get in the shower. Start shampooing. The shampoo on your "dry" hair will help draw the oil out and will rinse easier in the shower. Remember, you are dealing with oil, so a few shampooings will be needed to get it all out. Because my hair is thick and wavy having a little residue from the coconut oil is not such a terrible thing for me. It tends to tame my hair, which is heavenly for me. Another tip is to make sure you are wearing an old T-shirt and using old towels when doing this mask. Oil is oil. But the return is magical!
If you've missed some of my other coconut oil concoctions take a look at this coconut oil body butter mousse and this coconut oil rosemary and citrus scrub ….
What hair masks do you love? How do you like to use your coconut oil?

beautycoconutcoconut oilDiyorganic