Mamahood
Date Night…
A few weeks ago I discussed the importance of maintaining our adult relationships . Now let's delve a bit into one of our most important "adult" relationships… the one with our significant other.  I am incredibly blessed to have an amazing, kind and supportive husband. We make a great team. Like many family units, our team can get a little worn down by busy work schedules, kids school schedules and activities, family commitments and the general ins and outs of daily life. It is SO easy to put our relationship on the back burner in the name of other family priorities. But the reality is, nurturing the relationship with our spouse should be a priority, too.  Read any "marriage" advice article and they all say the same thing… make time for date night. But how do you make that work when you have little ones ruling the roost?
For us, what works best is keeping it simple. Yes, getting dressed up and going out is fun, but to be perfectly honest, the homebody life is our favorite hot date. Once the girls are tucked into bed date night begins. No babysitter for the kiddos required! A nice glass of wine and a rousing game of Jenga  and I'm all in. (I'm a cheap date!) We actually bought Jenga for the kids, but we seem to play it more than they do 😉 We have a puzzle table/station that I set up the beginning of the year. It's fun to sit with him after the kids are in bed and work on  a puzzle   together–giving each other high fives when we find a piece that fits. I'm telling you, we are wild party animals over at the Willis house! The most important part of date night is it just being about you and your spouse. Whatever the two of you enjoy doing together. Making a point to make time for each other. We also love movie night in bed. I'll usually fall asleep, but it's nice to watch some adult TV at the end of a long day while sharing a bowl of popcorn cuddled next to my husband.
Let's delve into one of our most important "adult" relationships… the one with our significant other...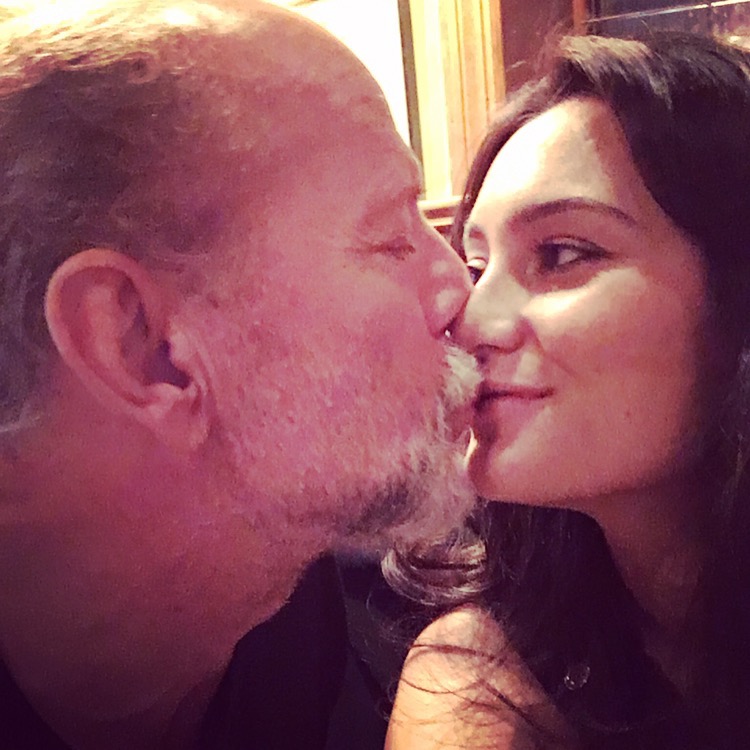 Making time for our better halves sounds easy in theory, but all busy parents can attest, isn't the easiest to execute. We can easily fall into becoming two ships that pass in the night–I can attest to that. Date night serves us well in keeping us connected as a couple and unified as parents. Our resolution to making sure we get our date time in is to put it on the calendar. Schedule it if you need to. I love knowing that I have plans with my man! Yes, family time together is incredibly important, too. I treasure every moment, but it's important to remember where it all started. When it was just the two of you.
How do you get a "date night" on the books?  What are your favorite things to do?
Emma xx
Adult relationshipsadult timeDate night