Food
Flavored Ice Cubes…
Water is our drink of choice mostly in our household. I've mentioned this before, I don't keep sodas around because I'd prefer my kids not drink it and I sure don't want to either. Even though an ice-cold Dr. Pepper can always hit the spot, I try to steer clear of those sugary drinks.
I notice a huge difference in my skin (for the better) when my water intake is high. If you want to see a difference in your skin, drink lots water. It's always been my secret to good skin—a true game changer.
On these hot summer days there's nothing like ice-cold water. As you know, water can get VERY boring. So, I do what I can to liven it up for the kids by infusing our plain H2O with something tasty .
I love adding ice to my water, as it's another way to get that refreshing feeling. So, by adding a few simple things into the ice cube tray along with the water, you create not only that feeling but also something slightly different and tasty. This is also an easy entertainment trick that will definitely grab your guest's attention and impress them. As the ice melts, you can taste the essence of whatever ingredient you've added. You'll be so surprised at how much more water you'll drink when you have pretty ice cubes floating in your water glass.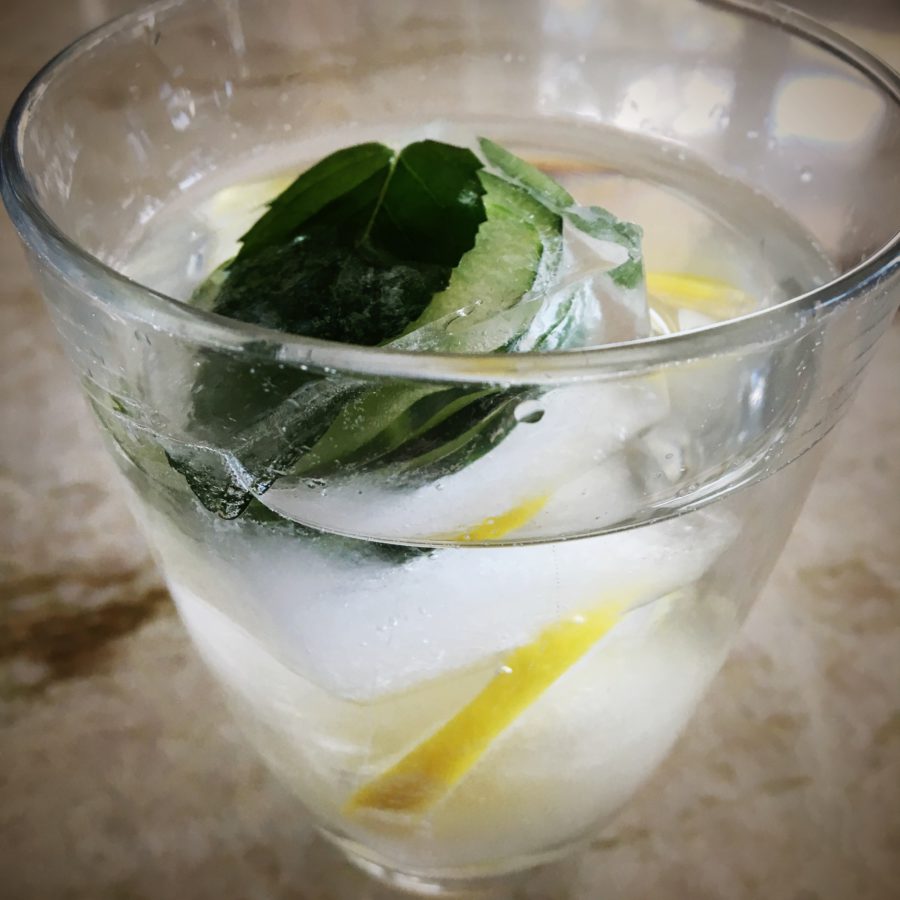 Drink lots water. It's always been my secret to good skin—a true game changer...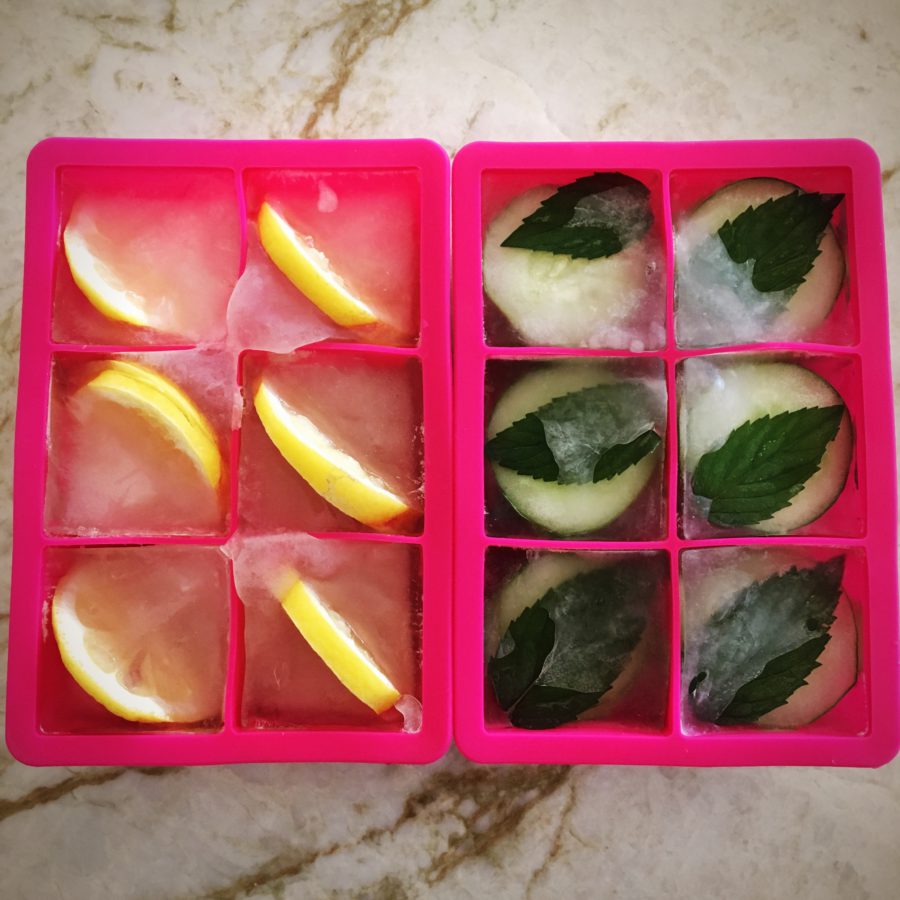 What you'll need:
Ice cube tray
Filtered water
Lemon
Cut your lemon into slivers and cut them down as needed to fit into your ice cube tray. I bought these bigger-than-usual trays as the size was perfect to fit my assortment of ingredients. Fill the tray with filtered water and freeze.
We've harvested cucumbers and mint from our garden recently. So you know I had to make some ice cubes using our bounty. There's nothing more refreshing than cucumber and mint!
Cheers!
beautyeasy ideashydraterecipeshopsummertime