Mamahood
Motivate Yourself Back to the Gym
I go through this phase at least once a year. You know the drill, you're working out feeling great and on a great routine, then all of a sudden it gets derailed because either life got busier (and it always seems to) or you've simply missed too many sessions and now you're having a hard time getting back on schedule. These scenarios at least play true to me.
But the fact is that when I'm working out regularly I feel SO much better mentally and physically. I'm not sure why I would even think of letting something that is so healthy and makes me feel so good fall by the wayside. But it happens. It's all about discipline, I'm sure.
Last weekend, my friend Nancy sent me an email about participating in the Leatherman's Loop with her in Pound Ridge, New York. She told me it was a 10K trail and would be fun. We could simply walk it, jog, or run when we felt like it. It did sound like fun, plus anytime I get to connect with one of my friends I'm definitely in! I also thought this would be the perfect way to jumpstart getting back into shape. I'd been on a downhill slope of allowing life (a poor excuse!) to get in the way of my workouts and to be honest, I was feeling so guilty. I knew I had to put an end to it—so, this was a moment to seize!
I signed up. And then I converted those10 kilometers to miles and almost fell over. Six miles! Even during my most fit days I don't recall ever running six miles! But guess what? We did it, and I've been on such a high ever since. And the best thing is that it most definitely kickstarted my motivation to get back in shape.
Here are 7 tips to help motivate you to get back to the gym and a regular workout routine…
When I'm working out regularly I feel SO much better mentally and physically...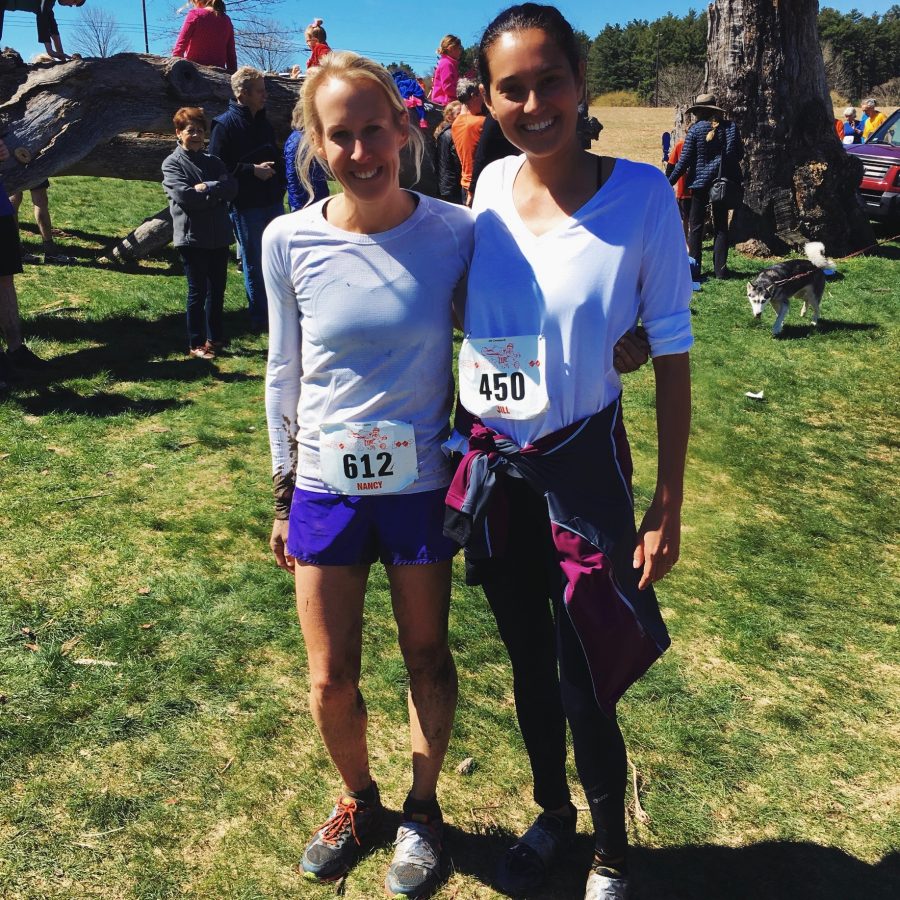 Forgive and move on: We all fall off the wagon. It's just a part of being human! So pick yourself up and dust yourself off. You hear that voice inside of you telling you need to get back to it so listen to it because we both know you'll feel better about yourself after a great workout.
Pick something you'll enjoy: Think back to when you were working out. What did you love doing most? Walking outdoors, spinning, swimming maybe? I love spinning . I love that post workout endorphin rush plus I see the results pretty quickly! I've checked off a few sessions already and am slowly working my way from the back of the class to the front row.
Rally a friend: Perfect example is the Leatherman's Loop! I'm not saying you have to commit to a 10K (that was beyond ambitious on my part.) I think when you can plan some workouts with your friends, it keeps you on task and accountable. I committed to Nancy that I'd be there and I wouldn't have dreamed of letting her down. Plus we got to catch up on that 10K, which was so much fun in and of itself!
Easy does it: Start slowly. Don't sign up for a 10K. Don't set unrealistic goals when you are just starting back. I'm lucky I didn't cause myself an injury! Now that the weather is starting to get nice, go for a brisk walk, do some light stretching, put a workout video on at home. Ease back into it and start to build from there.
Download it: Back in my modeling days, I used to love planning my cardio at the gym around the time Oprah was going to be on. I'd get on that treadmill, plug my earphones in, and watch Oprah! Now with iPads and the amount of great shows there are to watch (that we as moms never get to see) download an entire season! If the show is great, you'll be excited to get back to the gym to watch your next episode! Or if you have a hard time watching something while moving in place, try an audiobook. Multitasking at its finest!
Buy new gear: If I'm going to spend money on anything, it'll most definitely motivate me to use it ! Get yourself a new pair of kicks or some cool leggings . There's nothing like updating your gear to give you a little motivation.
Exercise to happiness: Exercise boosts so much more than just your confidence. It energizes you, helps with sleep issues, and can reduce stress and anxiety levels. Just those reasons alone are enough to get me back to the gym time and time again.

fitnessfitness gearmotivationshop