Create / Mamahood
Playdate Fun…
Mabel is at this great age (almost 4) where she is starting to make her friendships and connections at school. To see her greet her preschool friends in the morning with giggles and hugs has really been the sweetest thing to witness. When she comes home she asks to invite certain friends over for a playdate to our house and I'm thrilled to accommodate her and any of Mabel's new friends.
Since we live in a colder climate here on the east coast, our playdates have been indoors mostly because of the winter months till spring has sprung. Even though I try to keep it simple with the activities for the kids to do, I still will always make sure I have one craft out and ready to go. You know I love a craft kit and I like keeping it stocked, especially for times like these.
I'm thrilled to accommodate her and any of Mabel's new friends...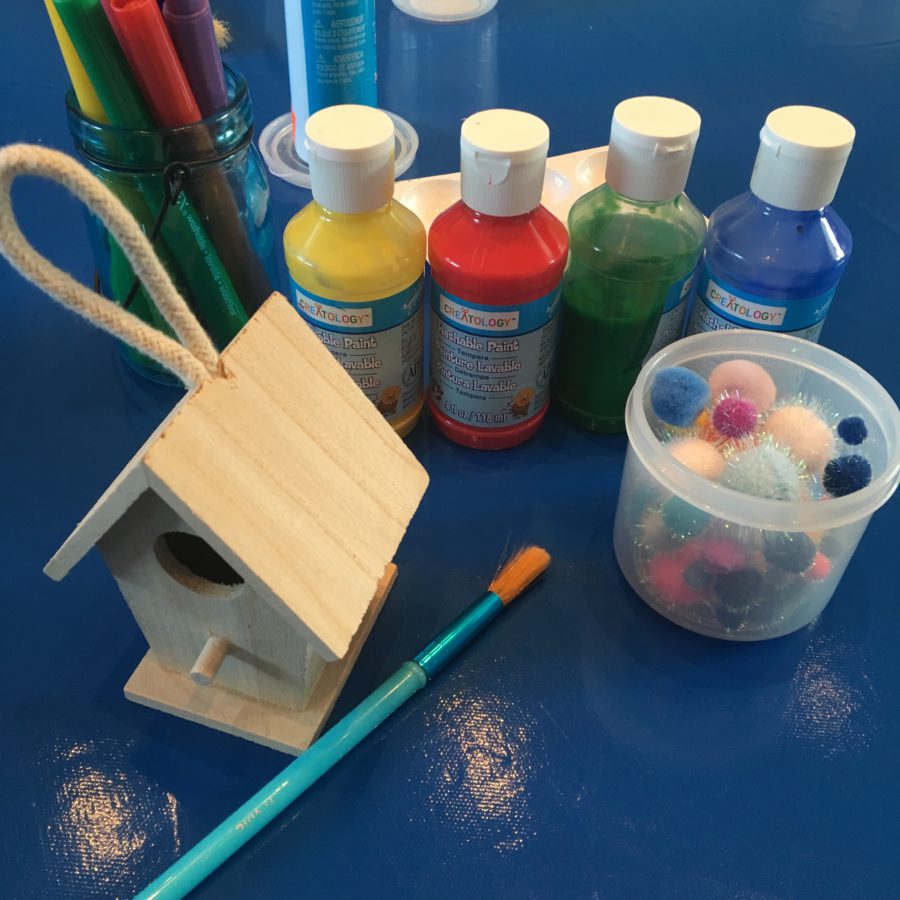 I found these sweet birdhouses that I had used at Evelyn's first birthday party at the Art Station. I still had a few left over and had paint and brushes along with little pom-poms for them to glue on if they liked. If they got to this craft, great, if not at least it was there. I do find if you have it out in the open the kids will always gravitate to an art project, and sure enough they did.
Of course snacks are a must. I make sure to ask the parents if there are any food allergies or restrictions prior. Since simplicity is my middle name, the snacks are not complicated. Fine, I might have had a little fun with decorating the hummus with a face; but come on, you see a little creativity can go a long way!
I'm still a fairly new comer to the whole playdate thing. Please share what are a hit or a miss when hosting at your place. I have a lot to learn!
Emma xx
createKidsplay dateshopSimple