Mamahood
Room to Grow's Spring Benefit 2016…
Waking up on the morning of Room to Grow's spring benefit I could already feel the butterflies building up in my belly. At first the butterflies were feelings of pure excitement and the thoughts of "alas we have arrived to the big day!" But then my stomach dropped and all those "what ifs" started to gnaw at me. What if we don't reach our fundraising goals? What if no one bids on our live auction items? And to add to my already burgeoning anxiety, I have to give an introductory speech!? What if I bomb? Can I just fill you in on a little something? My two biggest phobias are snakes and public speaking. Talk about having to face one of my greatest fears head on!
With months of planning alongside Room to Grow's remarkable team, board members, and steering committee, I took solace in the fact that deep down I knew there was no way we could fail. This was my first experience with helping to organize something of this magnitude, so you could say I was feeling a bit green. But with some guidance from these seasoned pros, I was off to the races.
One thing I have a difficult time with is asking others for help. I never want to burden anyone on my account, but If I wanted to make this work, I had to take that off the table. Because this wasn't about me. This was about helping others. Helping families that live in poverty. So I went out of my comfort zone and reached out to all my friends and family to see what they could do to help. I was floored by their generosity. I knew I had a great support team but they really took it to another level. Let me give you a small taste of what my friends offered for the silent auction…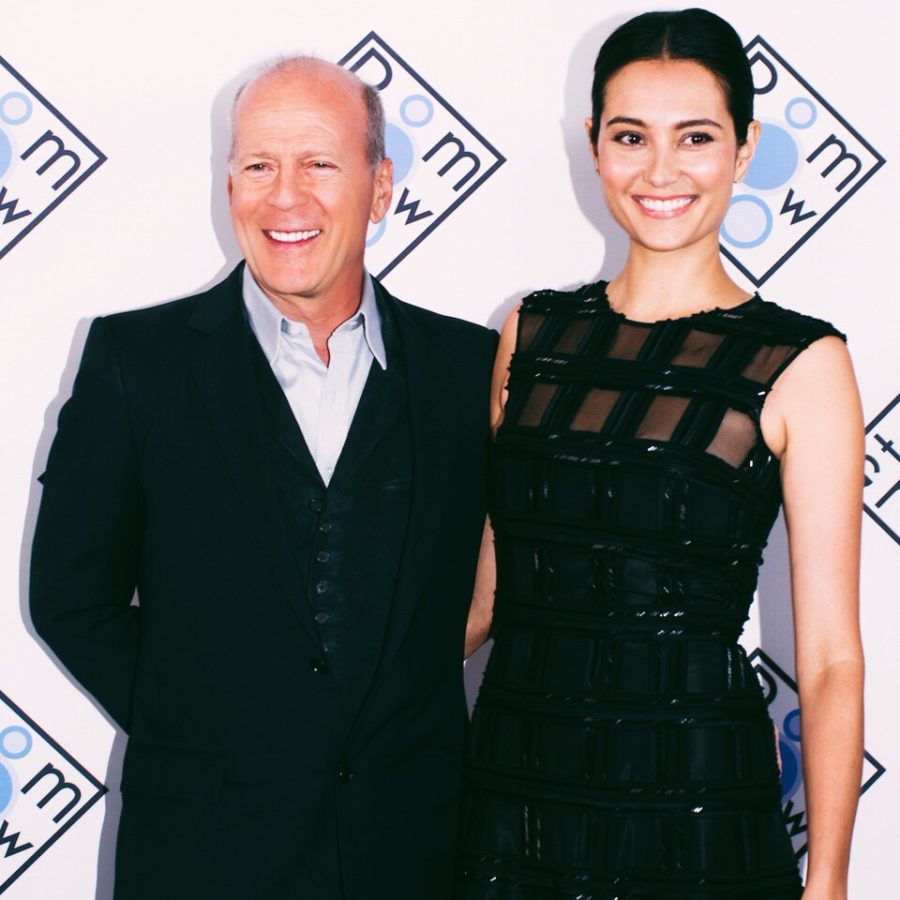 Everyone is here for the same purpose and it's to help families that are less fortunate than ourselves...
A lunch date with Supermodel Claudia Mason to talk to the parents of/or an aspiring model to be.
A family illustration by my fabulous and talented friend Sujean Rim.
A signed Rolling Stones poster by ALL FOUR members from our good friend Jane Rose.
An at home make-up session with my incredible make-up artist Sae Ryun Song.
Tickets to see the Carmen Marc Valvo fashion show and a once in a lifetime opportunity to go to his showroom and pick out a dress! Spearheaded by my friend Taylor Foster and given the big thumbs up by Carmen himself.
A case of red wines hand selected by my husband Bruce from our wine cellar.
I could go on because there's WAY more. There were more than 100 outstanding items to bid on.
I walked into the event that evening feeling very nervous. I was greeted by one of the co-chairs of the night, Risa Schessel who has been with the organization for 7 years. And she looked at me and said, "This room is filled with love Emma. Everyone is here for the same purpose and it's to help families that are less fortunate than ourselves." That was all I needed to hear. Whatever was going to be would be.
I stepped into the room and immediately felt that love Risa had mentioned. It carried me onto the stage where I had the privilege to introduce a new Room to Grow graduate, Jane. I had gotten to know her and her 3-year-old son and they both quickly stole my heart.
She was so brave to get up in front of all those people and talk about her personal struggles but then share her successful Room to Grow story. She had said to me she was very nervous to get up and speak but she was speaking out because she wanted to help others who have been in her situation. What's not to admire about that?
We raised more than $600,000 that evening. We met our goal and exceeded it. Our live auction date night item to see Sting and Peter Gabriel in concert at Madison Square Garden went for a whopping $17,000 to a lovely guy named Matthew. We better show that guy a good time!!!
I also want to take this time to thank you all for your support. Your well wishes, love, and support have meant everything to me. As I've mentioned in the past, there are so many great ways to involve yourself with this charity. It does not have to be monetary. Volunteer work is just as important. But regarding this event, we were there specifically to raise money as any organization needs the funds to be able to thrive and make its mission a reality. RTG raised $100,000 more than its target. Well done everyone! And that my friends was the point of this benefit. Because every child deserves a strong start.
The other day on my Facebook page a lovely mother of two, Amy Saunders Miller, reached out to me and said that since coming to the benefit was not in her budget, she wanted to find a way to raise money and bring awareness to RTG because she loves its mission. She has taken it upon herself to start the process of setting up a scavenger hunt in her town, with any proceeds going to RTG. This brightened up my day like you wouldn't believe. I had just said to my husband that if I could get even ONE person to want to join forces with me and Room to Grow through this process and my social media outlets, then I am on the right track and would feel a sense of affirmation that I am doing my job. The power of social media to connect us is truly powerful.
Thank you Amy! As I said, I'll be in touch to get you your T-shirts and give you all the information you might need to get your fundraising cap on!
Here are some great ways to get involved with Room to Grow. If you would like to find another way to contribute, please go here… Or if you would like to purchase from their Wish List go here… If you are in the New York or Boston areas and have new to lightly used children's toys, clothes (up to 5T) and books etc., please click on "Donate Baby Items". There you will find all the information on locations and drop-off times.
Or like Amy, you can set up your own fundraiser in your own area. It does not have to be big and glamorous—remember my ice pop stand? 😉
Warmly,
Emma xx
AmbassadorCharitygive-backRoom to growSpring benefit