Mamahood
Shaking Up The Routine…
I'm a creature of habit and a sucker for a good routine. I have our family's routine down to a fine science and I have to say that it works for us. "Routine gives children a sense of security and helps them develop self-discipline." This excerpt was taken from an article I liked about why routine is important for kids and families. The problem with running such a tight ship I realized is that there's been a loss of spontaneity as a result (from my part).
It's summer break and as Mabel's school year ended, summer camp rolled in for the girls, which meant we were back to the same routine. Mind you camp for my kids these past few weeks has been wonderful for them for different reasons, and good for me too. I get three hours in the morning to work while they are at camp and then I have the afternoons with them. But the other day I stopped and thought, it's summer! Why are we back doing exactly the same thing as we normally do during the school year? That's when I came to my senses.
The problem with running such a tight ship I realized is that there's been a loss of spontaneity as a result...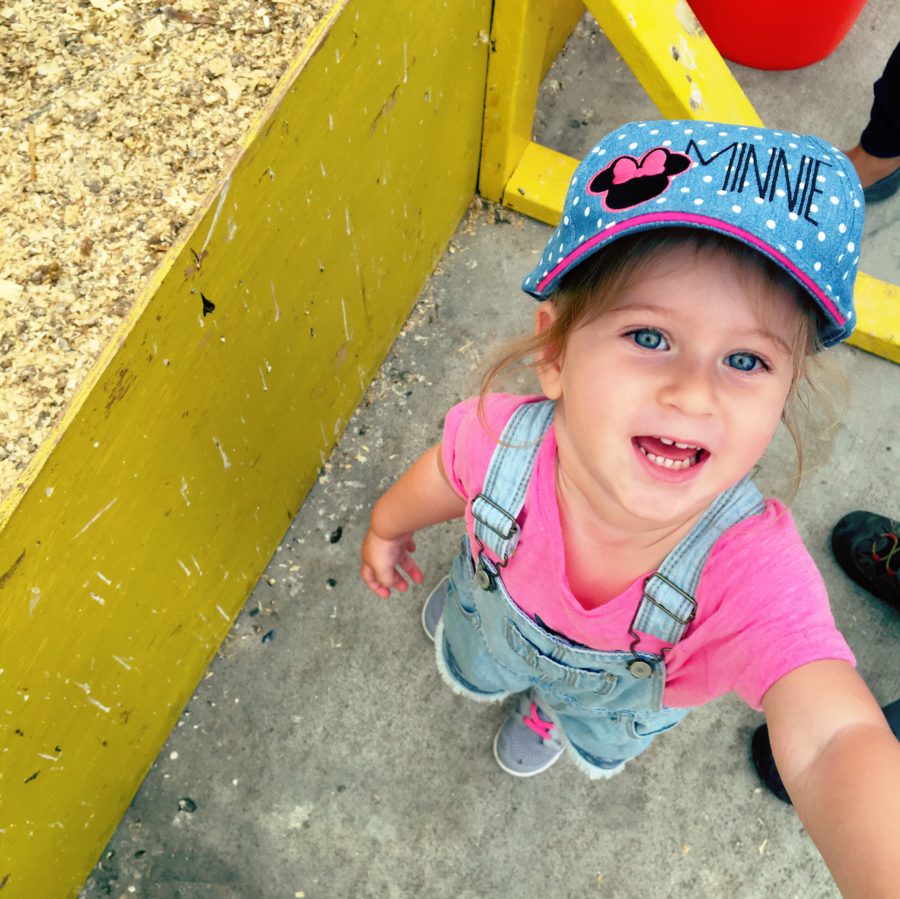 I pulled them out of camp for the day and took them to a place that Mabel and I adore, Stone Barns Center for Food and Agriculture . At Stone Barns they have animals and an expansive and impressive greenhouse–22,000 square feet to be exact. Their mission: a nonprofit organization to create a healthy and sustainable food system. Since my daughters are into gardening , this was eye-opening for them to see what a real farm-to-table greenhouse looks like and how it functions. I've been taking Mabel here for the past year but now that she's four and she's soaking in new information. Plus, I really think it's important for my kids to know where their food comes from . Evelyn, who is a real animal lover, went crazy for the baby turkeys and baby chicks. To hear her laugh and squeal with delight really brightened my day. And that's when I knew that we really have to do these kinds of things more often. Don't get me wrong, on the weekends we are having a blast with our kids. Taking them here and there but sometimes it's nice to play hooky during the week and just do something different and off the beaten track. Another benefit going during the week if you can swing it, is there are less people around too.
Hey, it is summer and we are ready to enjoy it! I'm already planning our next fun adventure for next week!
If you are in the Westchester area, please tell me some of your favorite kid-friendly places you like to visit.
Emma xx
createDiyParentingroutine