Food
Take It From an Expert…
I've been spinning for some time now and I love it. I like it for the obvious health benefits, but it also fits perfectly into my busy mommy and work schedule. I can carve out 45 minutes in my day for a class. I schedule it into my week like I do any appointment. I always feel so exhilarated and energized after a class—it is incredibly effective. I remember when I needed to drop some baby #2 weight, spinning is what did it for me!
Studio 22 is one of my favorite spin studios in New York. Not only do I love the class but I adore the owner Catherine Gleason as well as the other instructors. I'm always so amazed at how many classes Catherine can teach during the week! Spinning 3 times a week takes it out of me—imagine doing it almost everyday? I asked Catherine some of her tips and tricks for newcomers, how she survives teaching on her off days and got her to share her great post-workout smoothie bowl recipe.
Here's what she had to say…..
"Indoor cycling is a great way for most people to get their cardio in because it is a high-intensity workout but also low impact.  The best part? It gives you a major calorie burn: for a 45-minute class, most people can expect to burn around 400-600 calories!
For anyone who is new to indoor cycling or coming back after a break, one of the most important things to do is to come to your first class at least 10-15 minutes early.  This way the instructor has plenty of time to help get you familiar with the bike and run through the different positions. Know that your first class is going to be hard – it's supposed to be!  If it was easy, you wouldn't see results.  Pace yourself, get comfortable on the bike.  Don't worry about what everyone else is doing, just join in when it feels right.  Before you know it, you'll be rocking right along with everyone else!
For anyone who is looking to take their indoor cycling to the next level, I highly recommend investing in cycling shoes .  They are not expensive, will last a long time and will make a world of difference!  They help you feel more stable on the bike allowing you to push that much harder plus it is easier to both pull up and push down on the pedals.  I recommend just basic cycling shoes (you don't need anything fancy) with SPD clips.  These clips will work at most major studios plus on road bikes. You can buy them at any local bike shop and they are well worth the investment!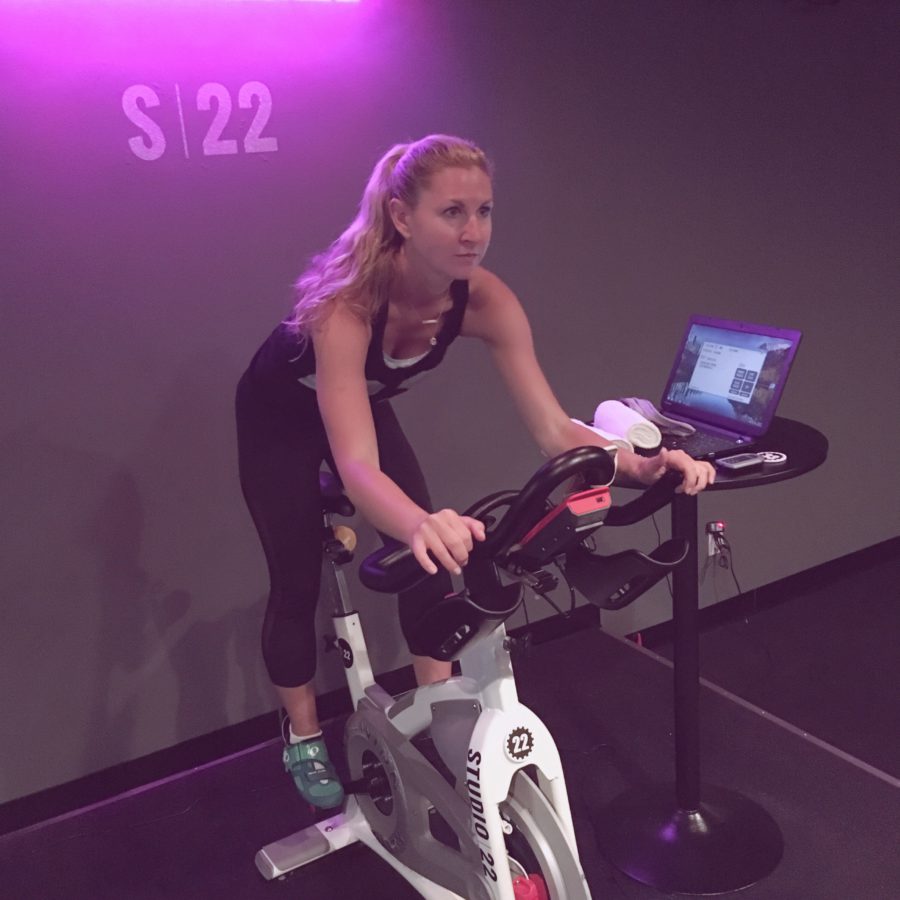 "Most people can expect to burn around 400-600 calories!"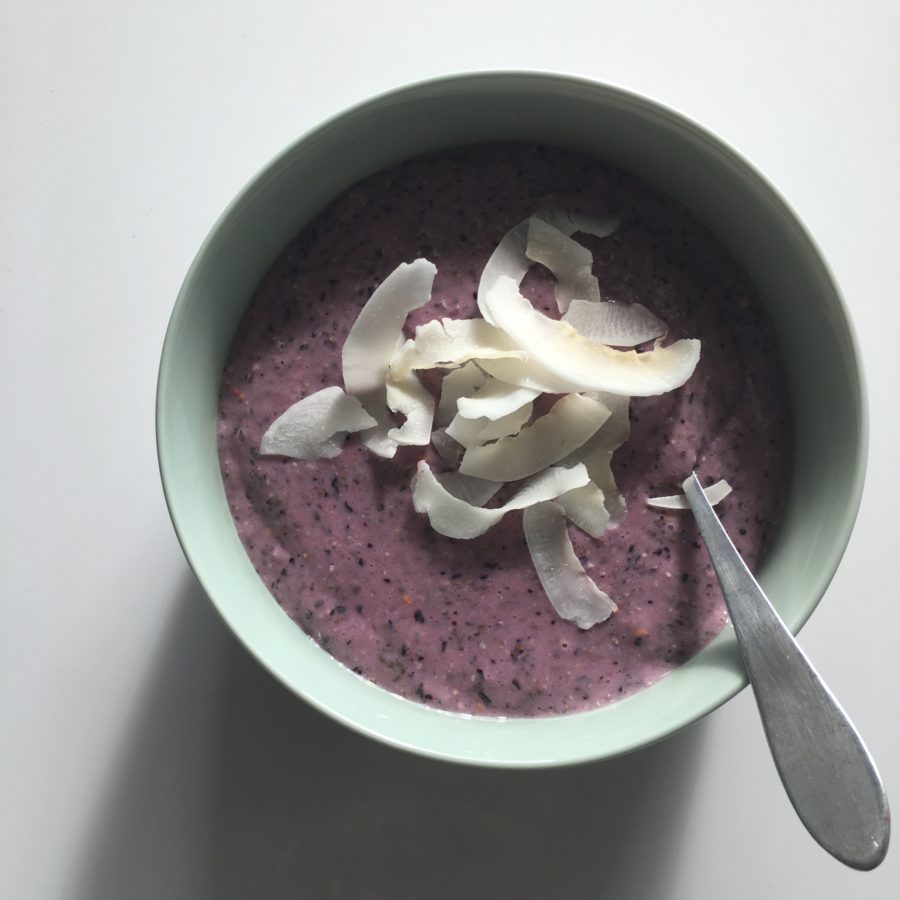 No matter what level rider you are, maintaining good form is key.  Be sure to keep your weight over the saddle and your upper body relaxed.  Your core should stay engaged with a light grip on the handle bars.
Like anyone else, there are some days when I'm just feeling "off."  Generally I feel that way because I'm stressed out or I didn't get enough sleep the night before, either way those are exactly the days I need to workout the most.  I know that I always feel better after class and will walk out of the Studio with a lot more energy than I did going in.  That feeling is what gets me dressed and to the studio.  By the time I get there, the music is on and people start arriving, I'm psyched and ready to rock!
Getting and staying motivated is hard, that's one of the best benefits of group exercise: you have a built-in support system to help keep you motivated and accountable.  Everyone's heard the advice about finding a workout buddy, right?  I have found that most times that is easier said than done.  We all have insane schedules and enjoy doing different things.  What if every time you showed up to workout you had a buddy waiting there for you?  That's what we've tried to create at Studio 22 – a place where every time you walk in the door, there is someone psyched you came and is ready to pedal out an awesome class with you.  We've also introduced periodic "challenges" to help keep our team motivated.   These challenges are not only fun, they give us all a common goal to work toward together.  When your workout is fun and you're doing it with friends, it's not a chore – it's something you look forward to and that feeling is what keeps our team motivated!"
And here's Catherine's Smoothie Bowl…
"This is what I have for breakfast every day.  I make the oat/chia mixture in the morning before heading to class that way by the time I get home it's ready to go and all I need to do is mix in the fruit and flaked coconut."
"This post-workout breakfast is fantastic not only because it's so easy to make, but it's also a wholegrain powerhouse packed with probiotics that keeps me full even after a tough workout."
Ingredients:
Mix the oats, chia, milk and kefir in a bowl and put it in the fridge for at least one hour.
Blend fruit in the blender and add to oat mixture after it has soaked.
Top with flaked coconut.
Tip: If you know you're going to be busy in the morning, you can easily make this the night before and store it in a Tupperware container – it'll be perfect when you're ready to eat in the morning!
If you're in the Westchester area come and check out Studio 22 ! You'll see why Westchester Magazine voted it the best indoor cycling studio in the area!
See you there!
Emma xx

beautyfitnesshealthhealthy breakfast