Mamahood
The 3's…
I've talked about my eldest daughter Mabel in previous postings. You might remember reading about our experiences with the "2s" last year. Well … the "3s" are here in full swing!
I've said this before and I'll say it again–Mabel is the joy of my life. She can light up a room with her outgoing personality. She'll easily walk right up to you, introduce herself and probably give you a hug. No clue where she gets it from because both my husband and I are quite shy. Yes, as odd as it may sound, he actually really is a very soft-spoken, mild-mannered man. Oh, but not our Mabel…
I am so grateful for this child who's allowing me to experience a new world of life lessons. This kid is teaching me the definition of unconditional love and what it entails. Resilience. Patience. Even my mom took notice of it the other day as she witnessed a few of Mabel's out-of-no-where meltdowns. "I never thought you had that kind of patience in you," she said. I didn't either until Mabel came along. But it's not like I have a choice!
She can light up a room with her outgoing personality...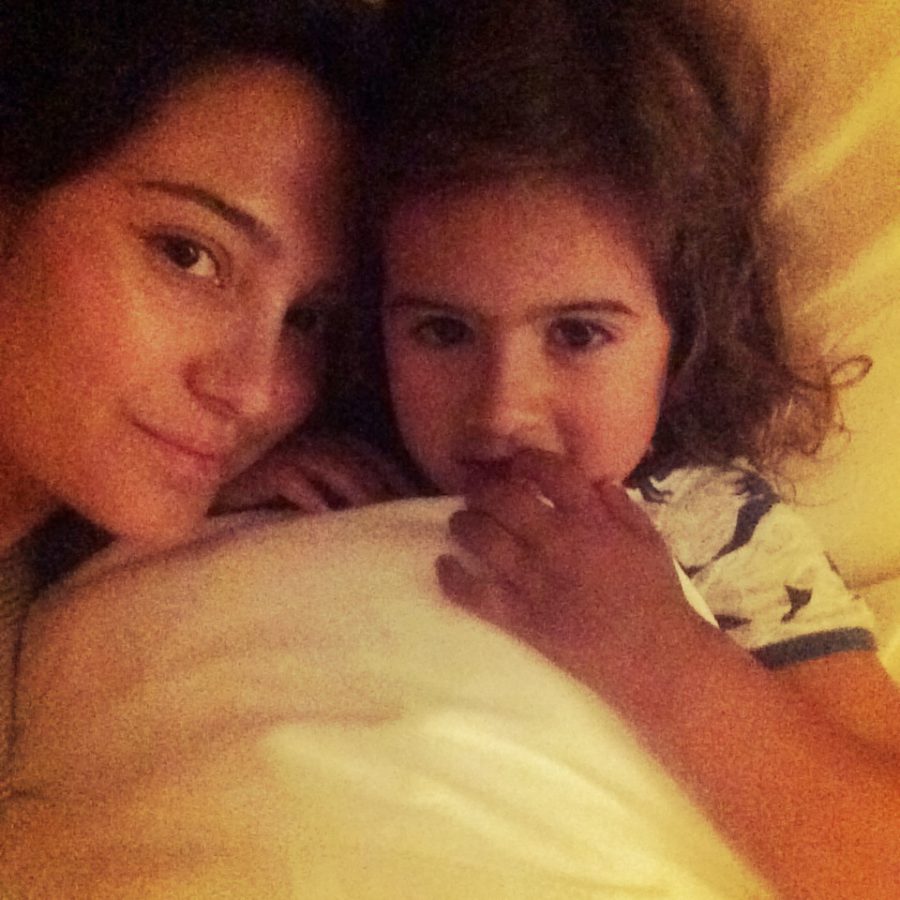 I have a spirited child. You know how they say that very precocious and intellectually advanced children can be a challenge? Well, Mabel is incredibly bright, I could swear that she was walking and talking the day after her birth! That's how quickly she evolved. It is a magical thing. But, it can feel a bit isolating and overwhelming too at times, when you think you are the only one who has to constantly be on their toes monitoring your kid's every move.
Luckily for me I have a wonderful girlfriend who has a spirited child too, so she can relate and that is so comforting especially on those days where you just feel downright drained. When that happens, she reminds me to keep my copy of Raising Your Spirited Child , a wonderful book authored by Mary Sheedy Kurckinka, handy. So when I've had a particularly rough day, I simply pick it up and turn to any page and there it is—the very thing I needed hear and what I read is always especially encouraging. I also just found that there's a workbook to go along with the book! Because the more I delve into best practices for raising an especially gifted child, the more I am reminded that I was blessed with bearing a child that is destined to be a leader, and that gives me great solace.
How is or was the 3's for you? And when do those tantrums take a back seat??? 🙂
Emma xx
3 year oldmamahoodParenting