Create
The Artist…
Two weeks ago I launched CocoBaba , my natural, vegan, coconut oil-based skincare line for moms and moms-to-be. One of the most frequently made comments I've noticed is how cute the logo is. Of course, I absolutely LOVE it plus I've been looking at this logo now for more than three years! Don't forget that it has taken four years to launch this product range!
I've always been drawn to watercolor artists from Winslow Homer to Kandinsky so I knew in my head what I wanted the look and feel to be for the product and ultimately the CocoBaba brand.
As I started looking around for inspiration and ideas for the logo, a light bulb went off in my head and as a new mom with #mommybrain , it was not to be ignored.
Back in the day there was this website called Daily Candy, which was one of the first lifestyle websites I can remember. It listed all the cool local events and hip stores to visit in NYC. But what always stuck out to me and what made that website so attractive was the illustrations attached to each page. There were drawings of chic ladies walking their pooches down 5th Ave, or sipping an espresso at a café, but even the simplest doodle was just so striking and fun .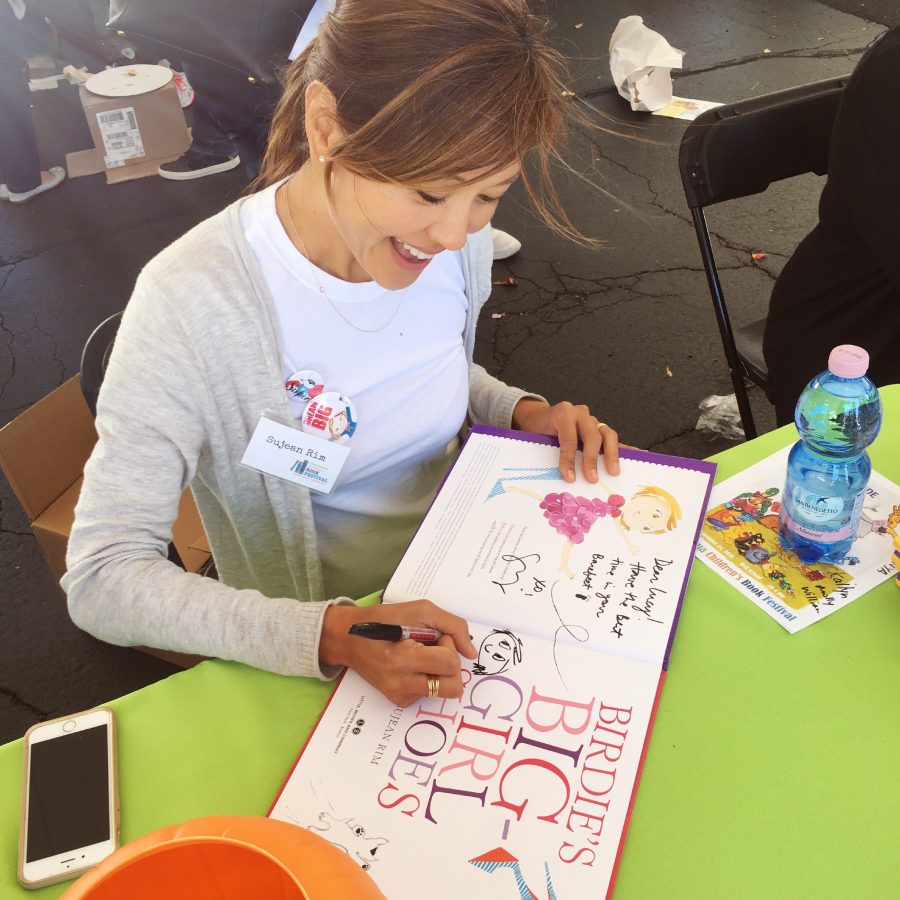 One of the most frequently made comments I've noticed is how cute the logo is...
That idea that couldn't be ignored? Find that artist! And I did. I tracked Sujean Rim down like Sherlock Holmes, sent her an email and that was the start to creating the sweet CocoBaba logo we have today. An added bonus was the blooming of a new friendship.
You've heard me talk about Sujean on this blog countless times, as she is not only an incredible illustrator but also an accomplished children's book author to boot. My girls' love ALL her Birdie books , including her newly released Birdie's Happiest Halloween book that I adore. The message in this one is not to be missed. I get teary-eyed every time I read it to my girls.
So what you'll be seeing a lot around here is how Sujean's illustrations will be tied into most things that I do. From CocoBaba to the re-launch of my blog that is weeks away, you'll see some of her work there too. We also have some big plans for the future!
She's such a talent and I'm so grateful I have her artistic vision to help guide Cocobaba and me!
Emma xx

birdieCocobabaCocoBaba Momsujean rim