Mamahood
The Great Outdoors…
I really hope everyone is enjoying their summer so far! The warmer temperatures are incredibly welcomed after our chilly winter on the east coast. I can't believe it has been a whole year since our west coast adventure . I wholeheartedly welcome the great weather and more relaxed schedule. More relaxed in theory 😉 meaning, no hustle and bustle of rushing off to school early in the morning but, as all parents know, summer also means a bit more pressure to keep our little ones entertained throughout the day. Thankfully my girlies love to be outside (and so do I). Of course we are all slathered with our sunscreen  first ! Moms I've got you covered, too.  Here are a few of my favorite one-pieces .
One of our favorite things is to enjoy a picnic al fresco. To be perfectly honest, picnics are also great for indoors during bad weather. Nothing like beating out the rainy/snowy day blues by throwing a blanket on the floor  and pretending we are somewhere else. Of course I do my best to make sure all of my picnic gear is unbreakable as to not ruin the party. Melamine plates have come a long way from being boring or utilitarian. Whether you are looking to be monochromatic chic , colorful , or beautifully appointed from under the sea . I also like this simple tray  for schlepping out all of our snacks. There are literally hundreds of great options that don't have to break the bank. I'm definitely a fan of the outdoor drink dispenser , so I'm not running in/out of the kitchen playing waitress to "I'm soooooooooooo thirsty, Mama". Don't get me wrong, I know how important it is that we all stay hydrated .
As all parents know, summer also means a bit more pressure to keep our little ones entertained throughout the day...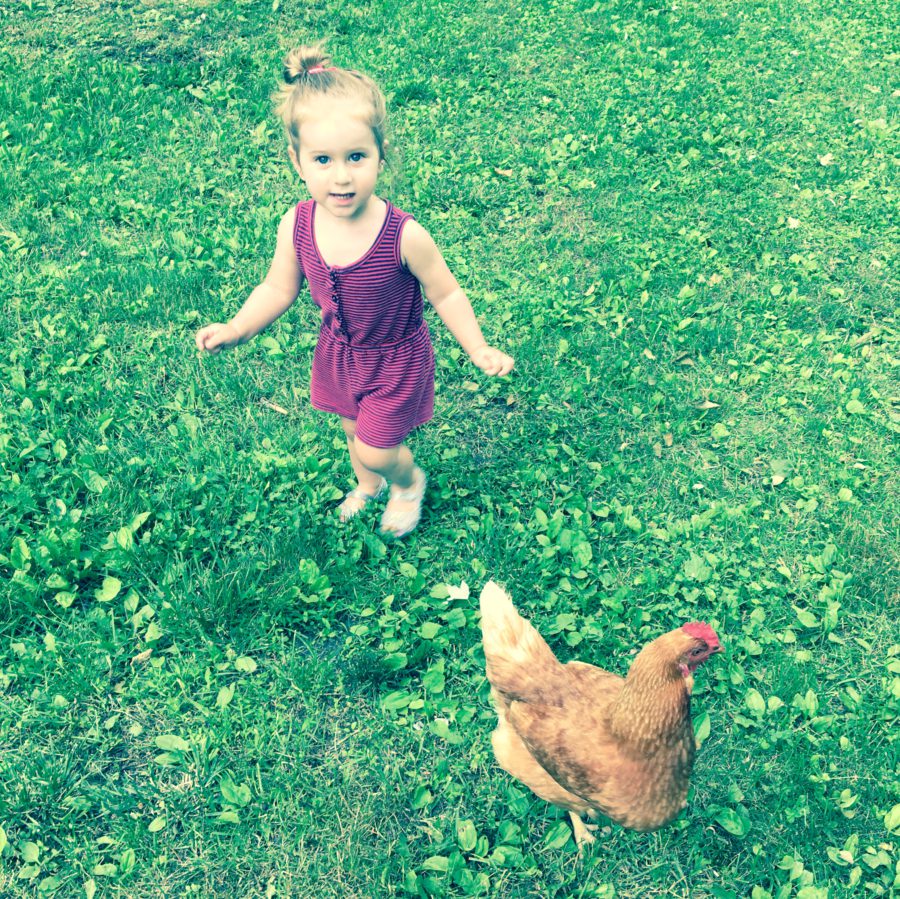 We usually start every morning walking through our garden  and this year we have some new yummies growing (radishes, kale, lettuce, mint), and I can't wait to share with you in the coming weeks some pics and great recipes. I can't say enough about how having a garden has helped the girls try new things . Even if it is a tiny bite of a new veggie, I consider that a win! Both Mabel and Evelyn love to help in the garden which is a great outdoor activity. I really loved the terrarium we made for Mother's Day . I have a good feeling we will be making another fairy garden  or two this summer as well. I thought these stone planters  from West Elm, would be a lovely venue for any fairy homestead.
Outdoor games are great fun in the summer. Like this simple to set up bean toss  by Melissa and Doug. I'm also thinking this tunnel would be great for an obstacle course . If wet and wild is what you are looking for, not to worry if you don't have access to a pool. This kid-friendly sprinkler  will remind you of the good ole days. Speaking of good ole days, I wish we had these water balloons  when I was growing up. How much time did we spend filling up just one water balloon?? If you are feeling low on game ideas, then this book  with over 450 games for both inside and outside could be just what you need.
Now at the end of the day, who doesn't love to wind down in front of the fire pit ? Perhaps even roasting marshmallows  on occasion… Then it is time for sleep and maybe even a little date night  for Bruce and I before we wake up and start all the fun all over again.
Do you have any summer fun traditions? What are your favorite things to do in the summer with your family?
Emma xx

easy ideasgardeningmust-havespicnicsshopsummertime