Beauty
Threading…
Threading first came on my radar about 12 years ago but it's been around waaay longer than that. Some say it started in India more than 6,000 years ago but its unknown if it originated there or in Central Asia. So what's threading you ask? Threading is used to remove unwanted/unsightly hair. By using a thin cotton or polyester thread it's rolled over the unwanted hair in a masterful way. The thread is doubled, then twisted, which removes the hair at the follicle level.
From the get-go I was introduced to Shashi who has been working at Shobha for 13 years. She is THE brow girl of NYC, well at least I think so. A lot of people ask who tends to my bushy brows and I have sent many people her way over the years. On occasion I've been forced to use others, like when I've been out of town and couldn't get to her, but no one has compared to Shashi and her take-less-brow-away approach. She appreciates a full brow and has always kept mine that way.
When we were living in LA I was waxing my brows but that secret is between us because Shashi would not be thrilled to hear this. She's always told me (and it makes sense) that the skin around the eye (even above the upper lip area) is thin and sensitive. Every time you wax, you are essentially pulling the skin with each wax strip rip. Threading on the other hand just pulls the hair and not the skin. Shashi also feels it is very difficult to get the precision you need when working with wax. With threading, you can get very straight and even lines. But don't sweat it, if you're a waxer at heart, Shobha also offers sugaring, which is a form of waxing that is gentler on the skin as it grabs more onto the hair than the skin. And because of that it's less painful and on the plus side the ingredients are all-natural.
I visit Shashi every 3 weeks. During the interim, since I have a fuller brow, I have to do a little self-maintenance. Here are my favorite grooming products that I wanted to share with you:
From the get-go I was introduced to Shashi who has been working at Shobha for 13 years...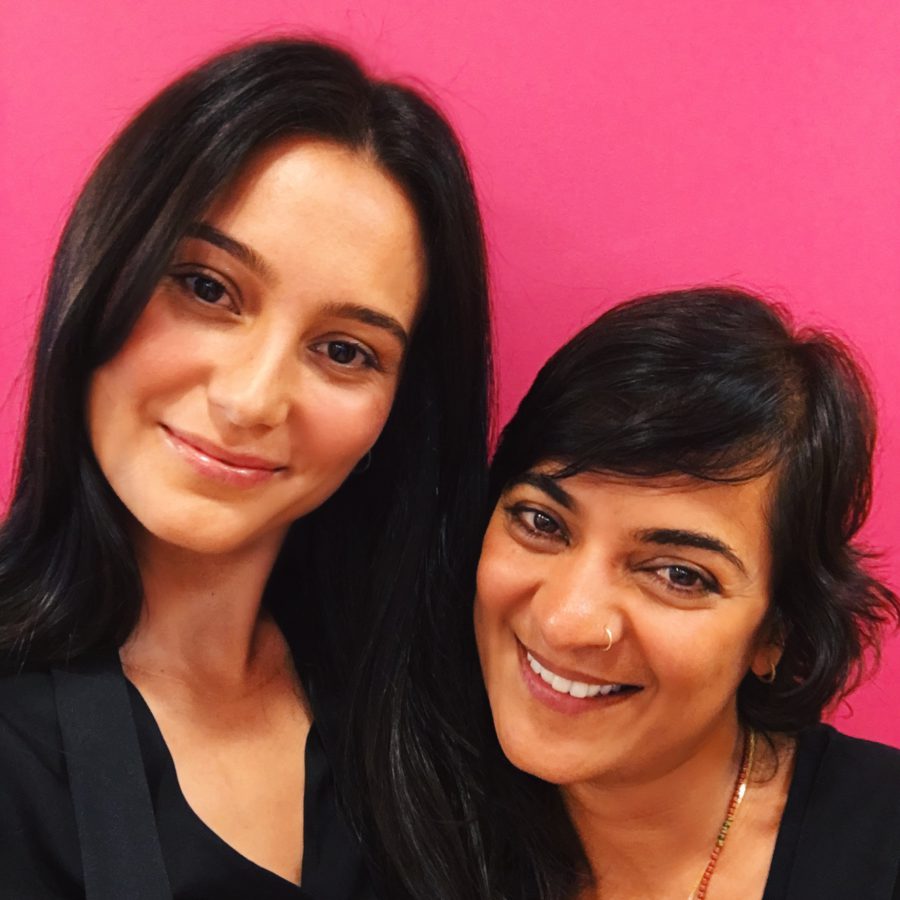 Anastasia Clear Brow Gel : I've used this brow gel for years. When it comes out of the tube you would think that there's not enough on the wand but in fact there's just the right amount to hold your brows in place.
Brow Boy : If you are not into a gel then this one is for you! Brow boy is offered in blond, brown and black. It has more of a waxy, pomade feel so your brows will never feel hard nor will they flake. I use the brown one and brush it over lightly so it always looks natural. But in the evening I can go over my brows a few extra times and they will darken up.
Maybelline Great Lash Mascara : This is my favorite drugstore find, which I've used happily for many years. Yes, it's mascara but it does what you need it to do for your brows and lashes. Two-in-one bonus and you can't beat the price! Just make sure you buy it in "Clear."
Laura Mercier Brow definer : If you want to go for a more defined look, here ya go. Their wax/gel formula offered in 3 shades—warm, fair and soft. The texture of the formula will hold your brows in place too. Don't forget you'll need an eyebrow brush to go with it.
In the mid-90s, when I started modeling, thin brows were all the rage and I jumped on that bandwagon. I'm just lucky mine grew back!
Emma xx

beautybrowsmust-havesshop