Mamahood
Latched…
I'm a big advocate of breastfeeding. Not the annoying kind as the only person I'm judging or putting pressure on when it comes to breastfeeding is myself. This is my breastfeeding journey I thought I would share.
Mabel took to breastfeeding like a fish to water. Luckily, we had no issues. She LOVED breastfeeding and I produced plenty of milk for her to feast on. And boy did she feast. She was fed on demand. Meaning there was no feeding schedule. I'm not even sure how I maintained that madness but I did. My goal was to get to a year. That one-year mark rolled around and there was just no way Mabel was going to give it up. It was more than nutrition to her, it was her comfort. She didn't have a pacifier or a lovey. She had breastfeeding and it solved Everything. I had to wean Mabel when Evelyn was 2 months old. So yes, Mabel was breastfed till after her second birthday. We went the distance and I'm really happy we did.
Evelyn took to breastfeeding pretty well too. But Evelyn's relationship to it was not the same as Mabel's. Evelyn could really take it or leave it. In hindsight, I think Evelyn was frustrated because she just wasn't getting enough milk. I wasn't producing like I did the first time round. I kept hearing from other people that "you are producing enough for what Evelyn needs" but my gut knew differently. When Evelyn turned two months and her weight wasn't significantly increasing I had to pull the plug on Mabel abruptly. It was Evelyn's turn solely. But that still didn't help. Pumping was so disheartening as I could barely make a bottle. I had bruises all over my breasts from literally trying to squeeze every last drop into Evelyn's mouth at every feed. There was no question she needed to be supplemented. And at 3 months that's what I did.
The only person I'm judging or putting pressure on when it comes to breastfeeding is myself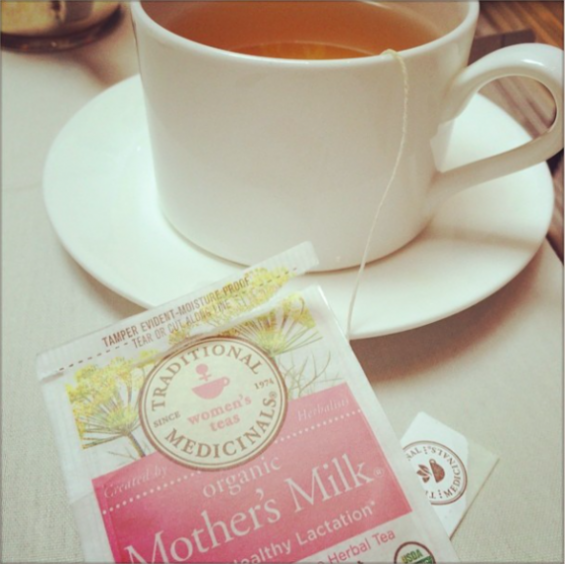 It broke my heart. I had never mixed up a bottle of formula in my life. By 3.5 months my milk supply ran dry and that was an end of an era.
It was upsetting for a few reasons. One, Evelyn only received 3 months of exclusive breast milk. Two, breastfeeding was such a huge part of my life and sadly that chapter was done. Three, I was secretly thrilled that that chapter in my life was done. Yeah, I said it. The guilt that I had about was is a tough pill for me to swallow. I just have to be honest about it. All of a sudden a new world opened up to me that I had been closed off to for 28 months. So yes, I got a large part of my life back when I stopped breastfeeding but there was an ongoing ache that I couldn't give Evelyn the greatest gift that I gave to Mabel. And the world still turns.
Funny thing is, that Evelyn was the child that rarely got sick. Mabel on the other hand, that was breastfeed FOREVER was prone to a bug of sorts here and there, way more than Evelyn was. So when people say breastfeed kids rarely get sick, I have to disagree.
Share your breastfeeding or lack there of here!

Breastfeeding