Mamahood
Second Guessing…
As a second time mom I'm a much more relaxed version of what I was the first time round. I wish I had told my first-time-mom "self" to ignore everyone's unsolicited advice, with all their opinions and supposed sincere guidance of what my child should and shouldn't be doing at certain stages of her development. All that chatter served no purpose but to make me second-guess myself at every turn and cause me undue insecurities.
As we're now on our second child, the experience is significantly different. I'm dealing with two very different children. It is of course joyful and so enlightening. For the most part, our second daughter Evelyn has been a very laid back child. She's sat back and taken it all in for the past 11 months, watching her older sister like a hawk and wanting to emulate Mabel and everything she does.
What I've thankfully learned is that babies are not textbook...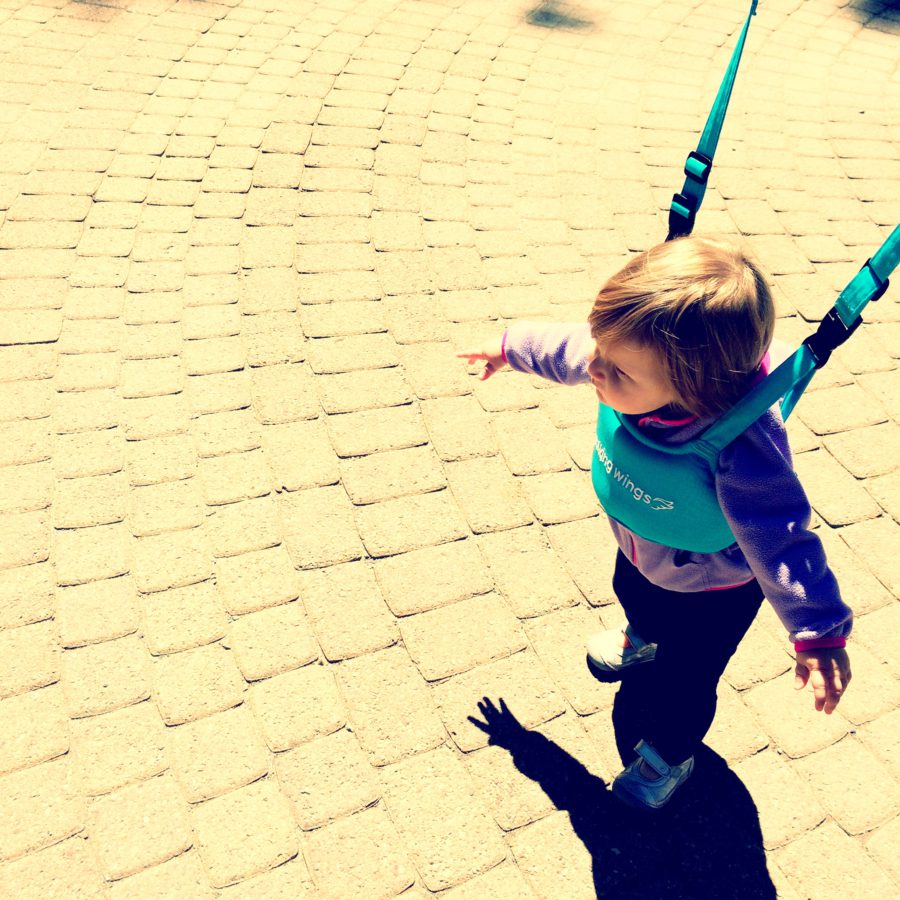 What's happened is that in Evelyn's mind she can already walk. And at times she thinks she can even run. But obviously she can't without our assistance. Which of course is so sweet but back breaking. She wants nothing to do with crawling. In fact, she only started to (kind of) crawl this past week, just a few days shy of her 1stbirthday. Now, if Evelyn were my first born and she still wasn't crawling by this age, I would have automatically become concerned to put it mildly, as I probably would have been listening to people saying, "She should be crawling by now!" But what I've thankfully learned is that babies are not textbook. They are their own beings, mastering motor skills at their own pace, developing physically in due course. Sure there are guidelines but know that they aren't written in stone. Ignore the chatter, embrace the joys! This is the kind of advice that would have been awesome!
The product pictured is called Walking Wings . It's helped Evelyn get her balance, slight independence and legs underneath her. It also has saved our backs! We hold the straps up top and she walks. She loves it and can pretend to keep up with her big sister.
Did you relax more with the birth of your second child?
From my home to yours,
Emma xx
babymamahoodmommy guilt