Mamahood
New Year's Family Fun…
My kiddos won't be staying up till the ball drops in Times Square, but that doesn't mean they can't join in on the New Year's fun. Last year  we wrapped up the year right poppin those bottles (MILK!!) with the Willis clan. We do love a good living room dance party at our house and there's no better way to shake off 2016 and prepare for the upcoming year. How about making a New Year's playlist of your family's favorite songs from the past year? Now that the girls are a bit bigger, I'm thinking about adding more games into our mix. We always LOVE family game night  especially a rousing game of Jenga . I recently heard about Jenga with a twist. Paint one side of some Jenga blocks with instructions for kids to do when they pull each block. (Sing a song, do a funny dance, jumping jacks, etc.) I know my girls would love this added fun . Who am I kidding, I know we all would!
Below are a few more ideas to bring on the New Year's Family Fun…
SCAVENGER HUNT: Another great game idea is doing a New Year's themed scavenger hunt.  Make a list of fun things for the kids to find sticking with the NYE party theme. Top Hat , balloons, noise maker, fun glasses , party crown, clock, sparkling cider, etc. You can create clues and/or bring back the tried and true, you are getting warmer, colder, as your kids get closer or farther away from the next item on the list. Older kids can use a phone/ ipad to take pictures of the found items.
FORT BUILDING: Fort building is always a fun activity, so why not ring in the New Year with kid-friendly construction project?  Make a fort/ tent complete with fun battery operated twinkle lights . Or even better, before those Christmas lights get packed away for the season, string them up one last time!
TIME CAPSULE: Start a tradition of creating a time capsule as we end the year and embark on a new one. Create your own list of questions and fun facts about your family or you can find a printable questionnaire here .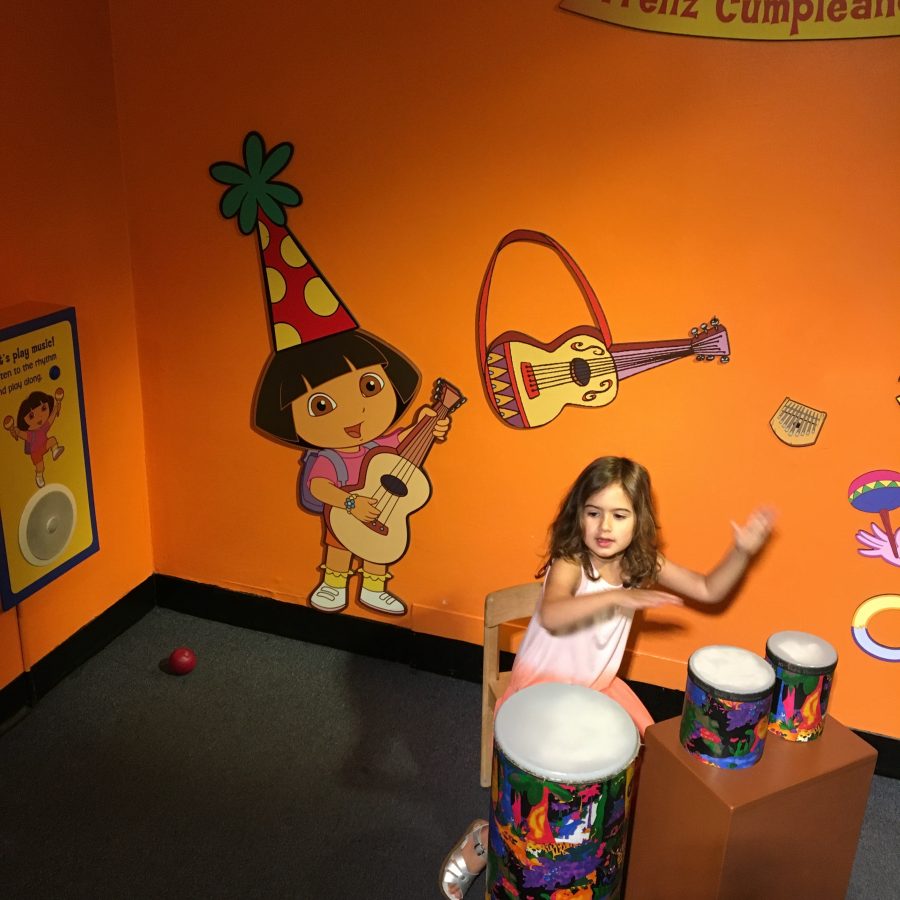 That doesn't mean they can't join in on the New Year's fun...
KID COCKTAILS: How about a kid-friendly mocktail drink bar? Set up cute glasses  along with your kid's favorite juices, ginger ale, or sparkling apple cider. Put out fresh fruit garnishes like cherries, blueberries, sliced oranges and thinly sliced apples. If you don't want to give your kids soda, you could always do a smoothie bar or have a milk and cookies toast.
GLOWSTICK PARTY: Light up the night with all things that glow: bracelets, glasses  and necklaces . Check out this combo pack  that comes with a bit of everything! How about getting your glow on and then having that dance party?!?!
PHOTO BOOTH: Everybody loves some photobooth silliness. Start the New Year off right with photo booth fun with your favorite crew. Dig through the costume  archive and locate some props  that will ensure a good time and great family photos you will cherish for a long time.
I've also updated my Family New Year's Pinterest board and found some great crafts and free downloadable templates.
Here's to a SUPER DUPER 2017!!  My best wishes to you and your families for a tremendous New Year. Thank you so much for reading & especially participating in my blog with all of your comments and suggestions. You are MY village of information!! Please share any Family New Year's traditions you enjoy with your family. Also, if there are any topics you would like me to post about in the coming year, PLEASE let me know!!
Emma xx

family funKidskids party ideasnew years