Mamahood
Welcome….
Everything started with the birth of our first daughter Mabel Ray in April 2012. We spent Mabel's first year on the road while my husband was filming two back to back films. It took us away from my support system of family and friends when I felt I needed them the most. I was a first time mom who needed tips and advice! So in this modern world of social media, my Facebook and Twitter  account became a platform in which allowed me to interact with other moms and help me navigate through this new found world of motherhood. We started exchanging experiences and I received some helpful tips that I will forever be grateful for. I really enjoyed these dialogues with other moms and even some dads. I felt like I was finally in the coolest club around and there was a new group of people I could relate to.
With all the conversations and interaction in mind I wanted to create my own blog. This project is very close to my heart – being a mom has changed my life. Even with the birth of our second daughter Evelyn Penn in May of 2014 you'd think I would finally have a handle on it all but there are new questions and fresh experiences at every turn. To be honest I still feel like a first time mom all over again.
This blog is not about how to do things the "right way"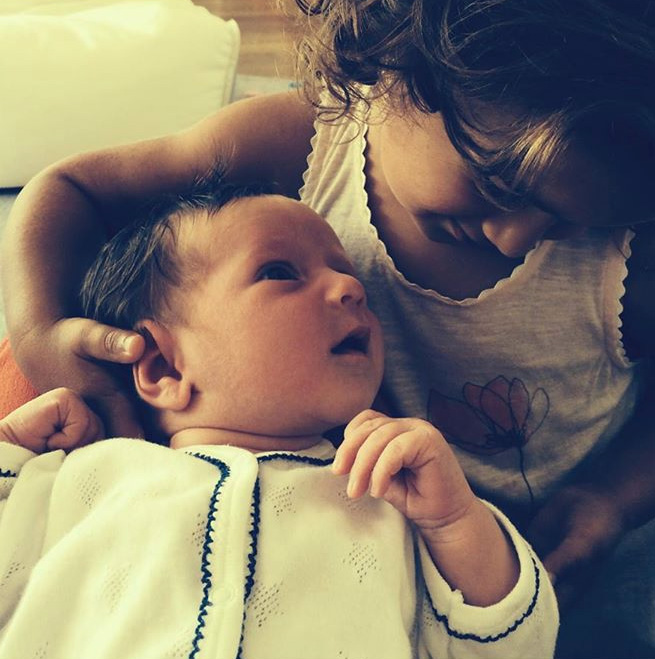 This blog is not about how to do things the "right way" because by no means am I the Martha Stewart of motherhood. Quite frankly I don't think I ever will be (but a girl can dream, can't she). This blog is simply about my experiences of what has worked for me and what hasn't. To be able to to have an ongoing conversation with other parents about topics that I might be struggling with. With hopes that other first time mom's will find this blog and breathe a sigh of relief that motherhood isn't suppose to be perfect.
From my home to yours,
Emma