Create
The Belly Cast…
I'm a keepsake hoarder! I've had our memorabilia living in drawers for years but my resolution was to get them out of the drawers and to be as creative as I could to have them displayed  one way or another. If they couldn't be put into a book or on the walls, then they really needed to be reevaluated.
When I was pregnant with my first daughter Mabel, my step-daughters bought me this amazing belly cast kit from Pearhead . I'd heard of women casting their belly's before but it always seemed so complicated and that you'd need to get a professional to do it for you. Not so fast. Let me say using this kit was less than complicated, messy but not complicated.
Besides my children of course ;) these two belly casts are my next most prized processions...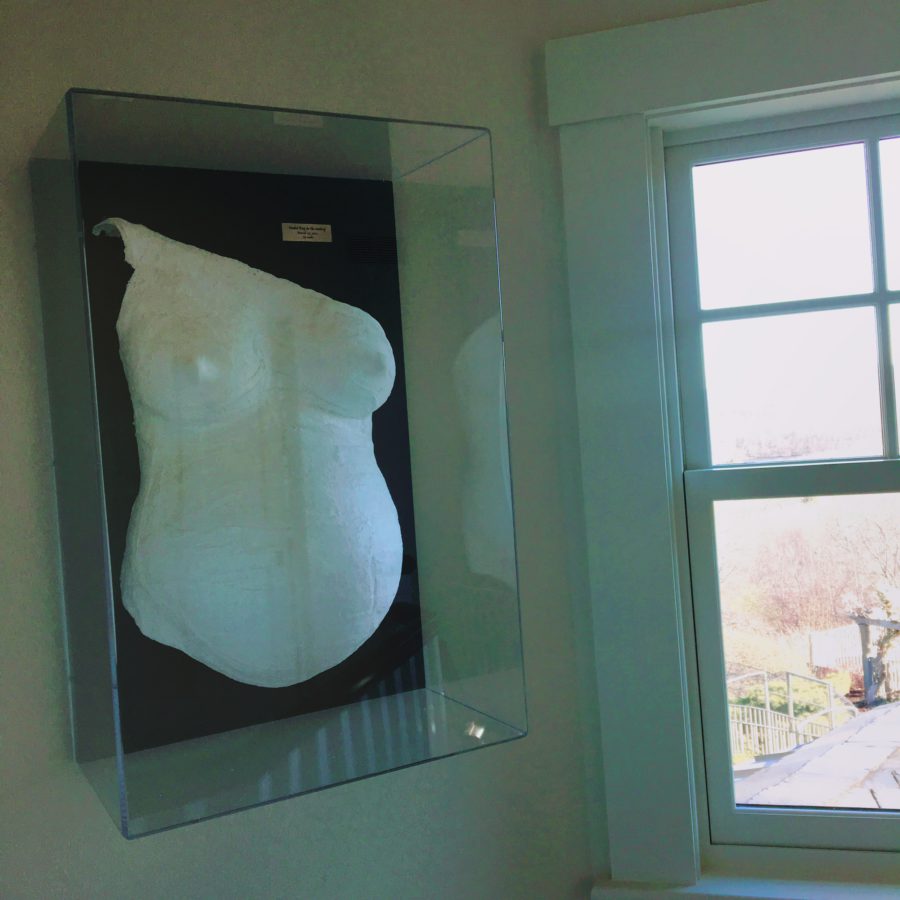 At week 39, my step-daughter Scout came over and helped me do my belly cast. You need someone else to do this for you—this project is not a one man show. You also need to feel comfortable with the person you ask because you'll need to be somewhat naked to do it. When I was pregnant with Evelyn, I was so sure I was going to deliver early so I had Scout do my cast at 37 weeks. Mind you I was a week late with Evelyn. I delivered at 41 weeks. What did I know?!
I have to say that besides my children of course 😉 these two belly casts are my next most prized processions. I had them mounted and encased and they are both hanging in our home. Both my kids point to it almost every day and Mabel will say, "Which belly am I in?" And I'll reply, again and again, "You're in the biggest." She was 9lbs 1 oz baby.
And then come to find out that Pearhead has been a huge supporter of my favorite charity  Room to Grow since 2014. Small world. They're bringing love into everyone's lives from all angles!
Being pregnant with both kids was such a wonderful time in my life and I'm so happy I have a memento to remind me of it daily. Did you do a belly cast too? What did you do to remember your pregnancy?
Emma xx
Belly castBellycast kitcreateKeepsakemamahoodPearheadPregnancyPregnantRoom to grow