Beauty
Keratosis Polaris…
When Mabel was around a year and a half old, I noticed a bumpy rash on her upper arms and upper thigh area. It never seemed to bother her but I took her to the dermatologist and it was diagnosed as Keratosis Polaris .  Also known as KP, it is a common skin condition diagnosed in about 40% of the population. Who knew!
KP looks like tiny white or red bumps, which appear on the arms and legs and feels very dry. It's not contagious, just exasperating as there's no real cure for it. Only self-care measures like a hydrocortisone or alpha hydrox creams  seems to help keep it at bay.
I've dealt with eczema as a child and always had a weird rash or two. So, hearing that KP is hereditary, it probably came from my lineage. Sorry Mabes 🙁
The dermatologist prescribed a hydrocortisone cream for me to apply if I noticed she was scratching the irritated area. I wasn't crazy about that idea so I started to investigate and discovered that lots of experts agreed that Alpha Hydrox creams work well.
It's not contagious, just exasperating as there's no real cure for it...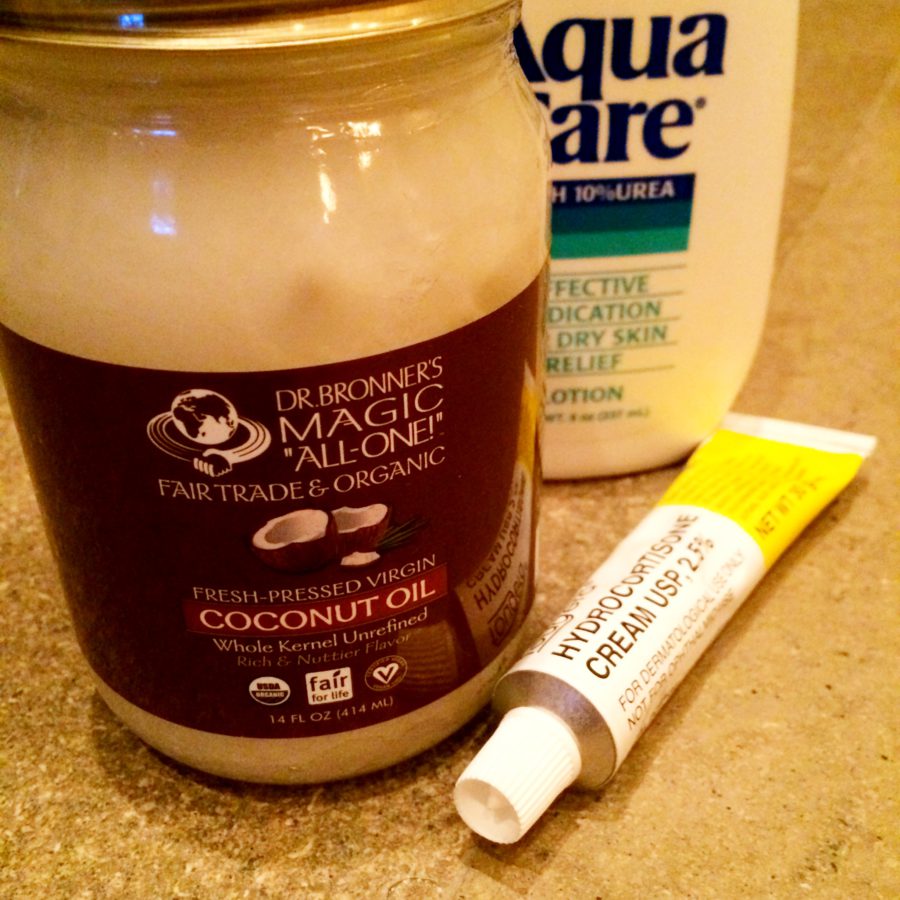 I used it—reluctantly–for a while, but didn't love the idea of rubbing this into Mabel's skin either. And to be quite honest, I didn't really notice any significant change.
So I decided to go back to my old faithful– raw coconut oil . I'm not sure why I didn't think about it sooner, given that coconut oil is something that I've always used and I am very aware of its natural and visible benefits.
I applied it to Mabel after bath time that evening. The following morning I noticed a huge difference in the texture of Mabel's skin. The pin sized dry dots on Mabel's arms had decreased by easily 40% and her skin felt much smoother. Not healed but what an improvement! One day I hope Mabel might outgrow KP. But until then I will stick with using raw coconut oil. I love that I can keep it under control with something I trust and that is natural.
Anyone else battling KP? What have you done for it?
Emma xx
coconut oilKeratosis Polariskids skincareskincarewinter