Mamahood
Relaunched…
I can't believe it's been almost two years to the day since I started my blog ! Never in my wildest dreams would I have thought it would last so long to where it would actually require an upgrade to bring this blog up to modern times! So I thank YOU for making it a success.
I started this blog as a simple way to communicate with other moms, and be able to exchange ideas and views without judgment. And that's what we have today. I'm so pleased to say that this blog has been a safe haven away from the sometimes not-so-kind commenting found on other social media, where people find it necessary to weigh in on anything and everything. Yet everyone here have been so warm, friendly, and loving–keeps my faith in humanity 😉
My goal has been to bring you ideas and ways to keep things simple in a no-fuss manner because simple is all I know and all I really have time for. We are busy moms juggling parenthood and often careers. It's about being able to be present for our families while still making sure we are taking the best care of ourselves too. We are each directors of operations and CEOS of our own homes and it's therefore key to always bear in mind that we have to keep ourselves in the best state of mind and body as much as possible, even though I know how hard that can be. I'm still working on that daily!
Let me give you a little run-through of what this new bad boy blog can do!
I started this blog as a simple way to communicate with other moms, and be able to exchange ideas and views without judgment...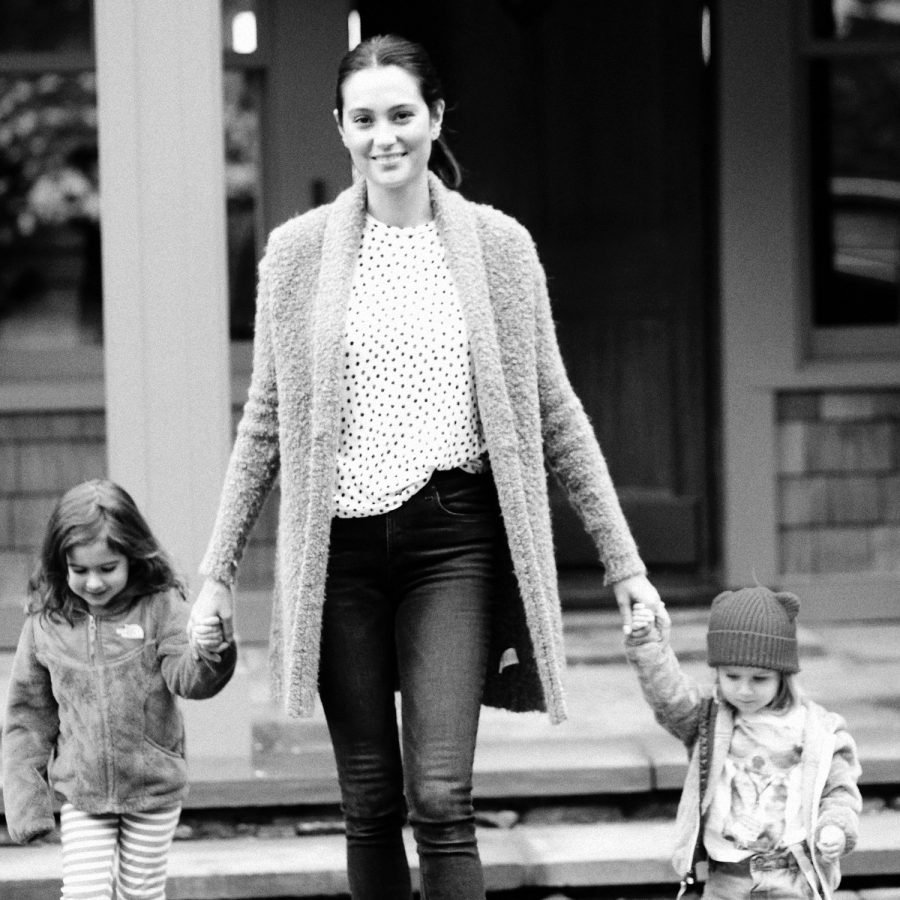 Every post is now divided into sections. If you just want to view recipes, click on the blender icon labeled Food and you'll see all my recipes in one place. All my gift guides and must-haves? Click on the adorable shopping bag icon and so on and so forth. How cute are those icons by the way? They were created by my very talented friend Sujean Rim.
I'm especially excited about the carousels at the bottom of every post that has a picture of the hyper-links so you can view mostly everything I'm referring to in a post. Being a visual person, I LOVE this feature.
You'll be able to shop my curated favorite finds of the month on my Shop page , which is located on the home page above my header. I'm "A very efficient on-line shopper" as my husband would say.
Of course, there's a link to my new natural coconut oil based cosmetic line CocoBaba , that will keep you up-to-date on what we are working on next. And of course, this is the place to watch so you can learn exactly when we will be selling in a country near you…. (Wink, wink, U.S.A. coming soon).
As I move forward I'll be able to post YouTube videos and more pictures. It's just so much more user friendly! Thank you for sticking it out as long as you have with my clunky old site.
So have fun, browse around and tell me what you think! Don't forget to sign up for my newsletter (bottom right), which will be available Fridays and give you an update about what I covered during the week and what's to come.
Happy browsing !
Emma xxx
P.S. If the site appears a little big or too small to you– command – or +
photos by Belathee Photography
blogmamahoodno fuss